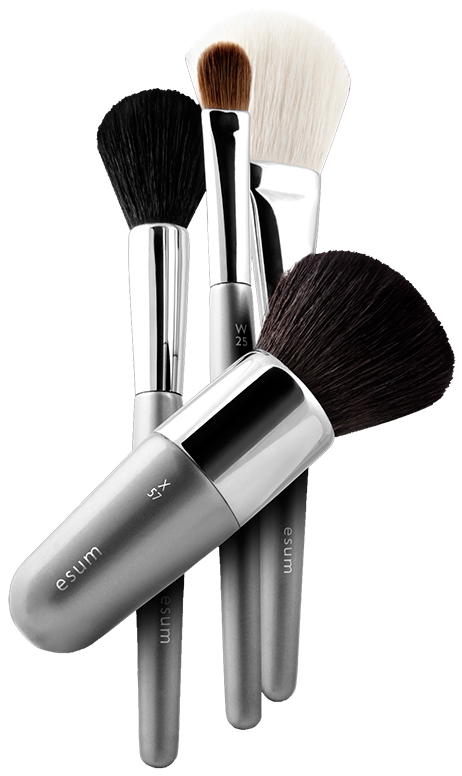 Introduced in 2011, ESUM, offers a comprehensive assortment of premium makeup brushes and accessories designed for the professional makeup artist to the makeup maven. The ESUM Brush Collection was created with intention and designed for perfection by MUSE BEAUTY.PRO co-founder, Alphonse Wiebelt. Years of makeup artistry and development, from cult beauty products to makeup brushes led to his expertise and vision for ESUM - tools with intention.
Beyond luxury - a diverse range of brush shapes and sizes customize to need and fit. Seven varieties in premium hair textures expertly work with makeup, from powder and liquids to cream and gels for the ideal lay-down of pigment. Each brush is designed and edited by the experts at MUSE BEAUTY to exact detail, ensuring total performance. Each brush is handcrafted from eco-responsible, cured birch handles, platinum bowed brass ferules to the finest quality in responsibly sourced natural hair to man-made materials. Balanced in weight from the toe to heal of the brush and ergonomically correct handles ensures comfort and ease at hand.
Essential - ESUM accessories are created with solutions in mind for the ever changing demands on makeup artist and muse. From the ESUM Pro Pinky Puffs to the ESUM Pro Finishing Sponge, the professional accessory line is environmentally responsible, reusable, sanitary as well as latex-free and vegan.