Posted by Celeste Misa on Jan 11th 2021
Proper brush care is key to keeping brush integrity, optimum quality, and longevity of your investment. Over time and in between uses, unwashed makeup brushes harbor bacteria and germs that you can't see to the naked eye. Disinfecting your brushes can have either negative or positive effects on the brush's composition, so read along as we share how you can show your brushes some daily TLC with safe, gentle and effective solutions using the ESUM Gentle Brush Cleaner.
---
STEP 1.
Spray 1 to 2 pumps onto a tissue. Do not spray brush directly or soak in cleaner. For a gentle yet effective cleanse in between uses, the ESUM Gentle Brush Cleaner's alcohol base destroys bacteria and germs on brushes, while leaving them pH-balanced and conditioned. Gentle enough for both synthetic and natural hair brushes, this safe formula will ensure proper brush care for lasting performance.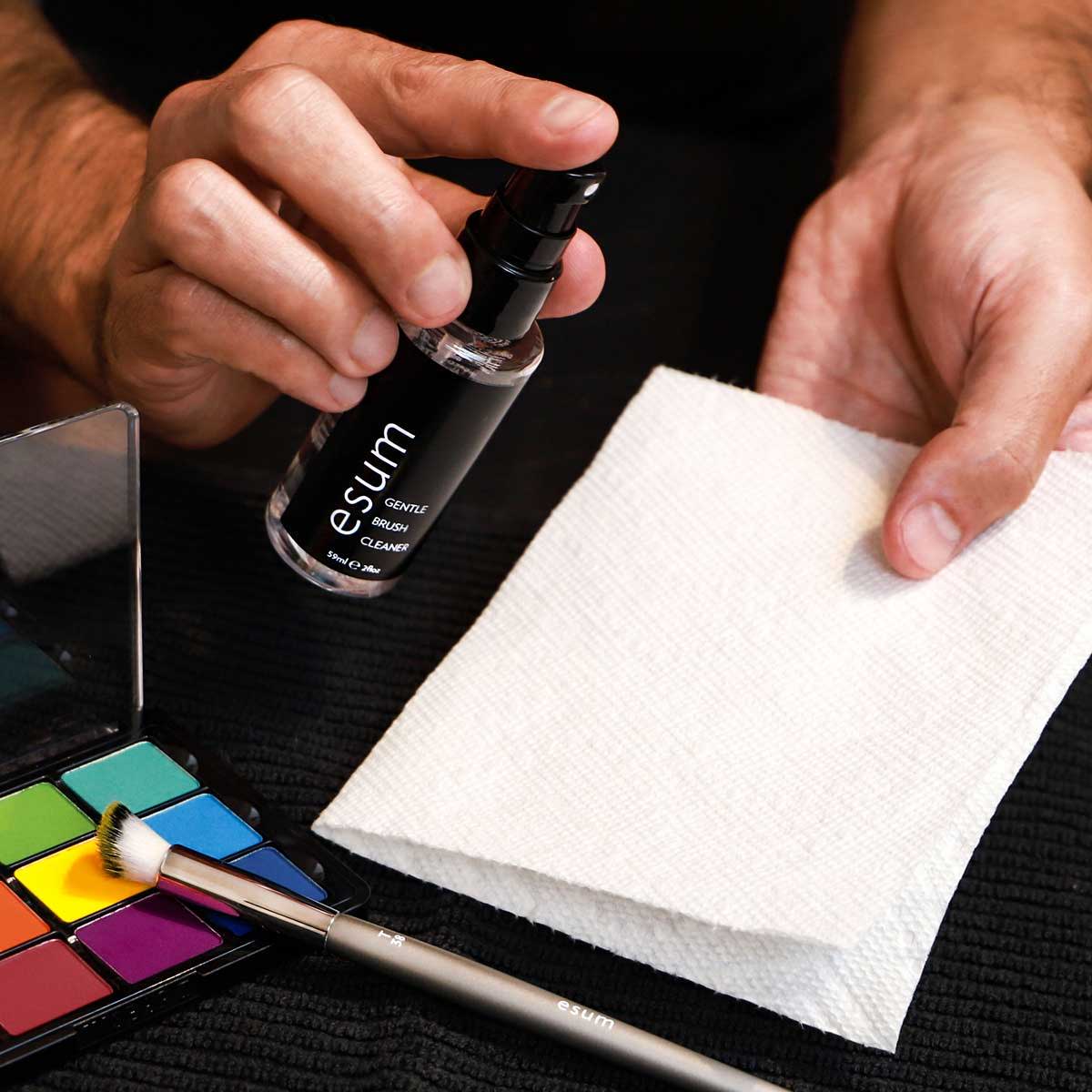 ---
STEP 2.
Wipe over the brush head until clean. The ESUM Gentle Brush Cleaner is perfect for use in between makeup applications, and gentle enough for everyday use on makeup brushes. It's important to note that over time, your brushes will remain in great condition and last longer by safely cleaning with this gentle formula.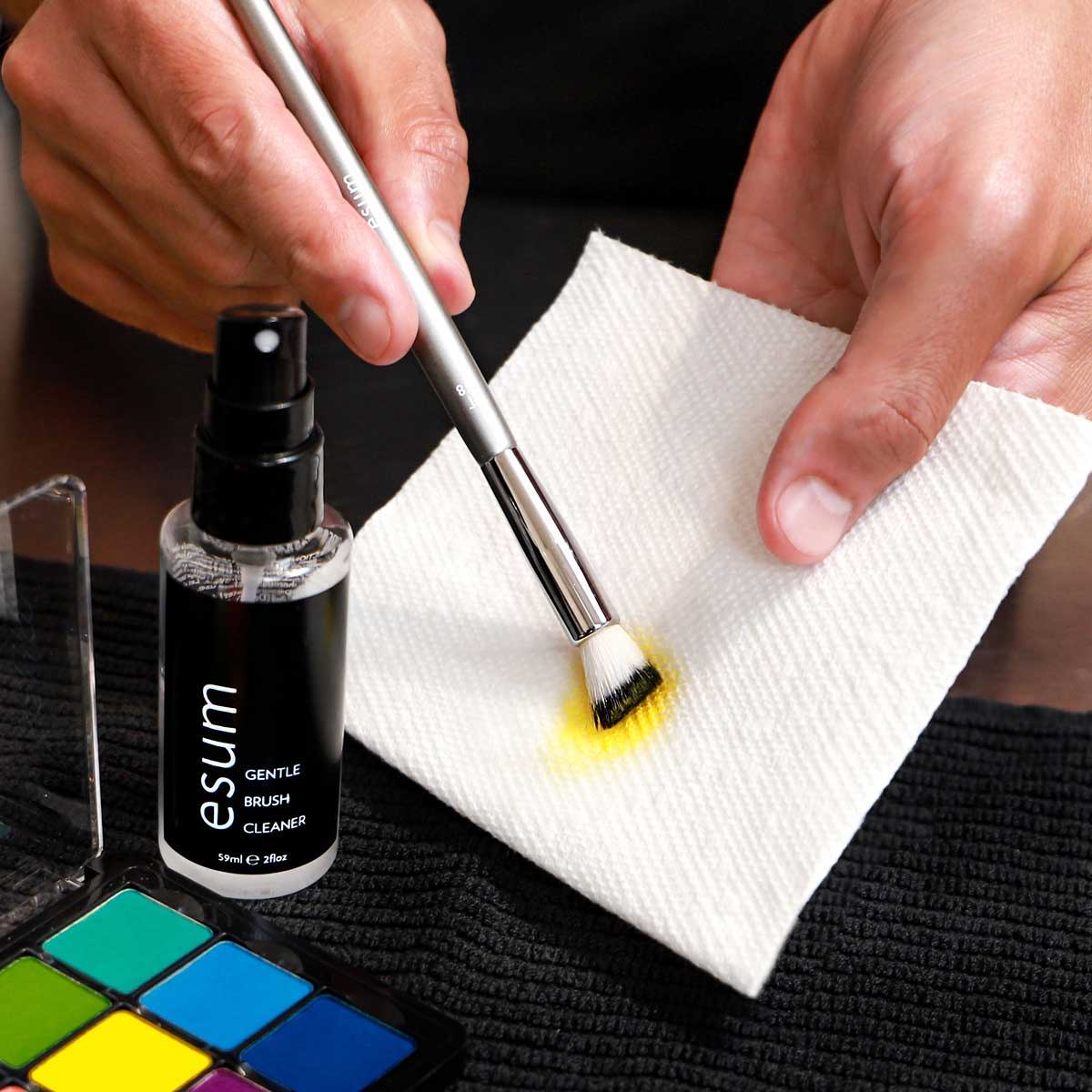 ---
STEP 3.
Lay cleaned brushes onto a clean paper towel to air dry.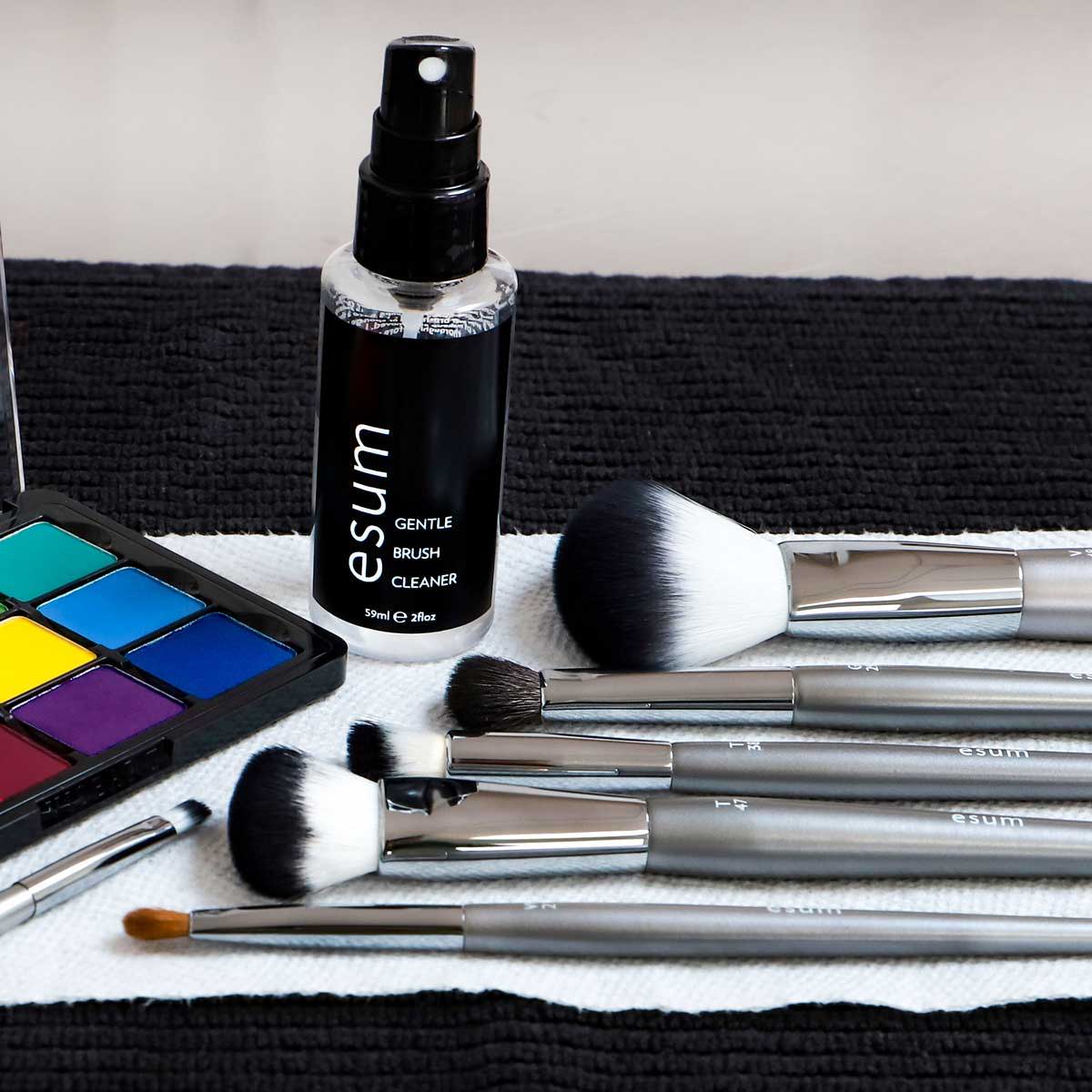 ---
COMMON MISTAKES IN BRUSH CLEANING
Soaking your makeup brushes.
A common thought when approaching brush care is to soak your makeup brushes to break down product debris. However, soaking your brushes overnight is more damaging than beneficial. The glue that holds the ferrule to the handle, and the head to the ferrule loosens up when submerged in water for long periods of time, which can cause the brushes to fall apart.
Using harsh formulas to clean.
Disinfecting and sanitizing with harsh formulas such as pure alcohol can have a negative impact on both synthetic and natural hair brush bristles. After all—nobody wants to destroy or damage their makeup brushes. Keep your brushes clean, disinfected, sanitized while soft to the touch with the ESUM Gentle Brush Cleaner. The blend of alcohol combined with conditioning properties merges complete sanitation with good feels that you and your brushes will love. Say goodbye to strong alcohol scents, and say hello to warm, grounding sandalwood. The added benefit of this lingering aroma brings a sensorial experience to your brush care while doubling with natural antibacterial properties.
---
---