Posted by Celeste Misa on Jan 25th 2019
Have it your way with the new ESUM Dual Pencil Sharpener. Ever wished you could get your pencil super sharp for definition or desired a rounded tip, but the odds weren't in your favor? This pencil sharpener is on your side, featuring a unique pencil tip former that customizes the type of tip your pencil will have. Love a soft rounded tip to your pencil? We've got you covered. If you prefer a keen, pointed tip, we've also got you covered! It's premium stainless steel blade imported from Germany works perfectly on the wood and plastic barrels. Gone are the days where you have to fret about built up pencil remnants; this includes a cleaning pick! Have a variety of different sized pencils? Not an issue. Check out the photos below to see exactly what we mean!
Getting the most from your sharpener
This sharpener comes in a sleek, lightweight casing which is easy to spot in your kit, makeup bag, or vanity and can hold pencil shavings for easy clean up.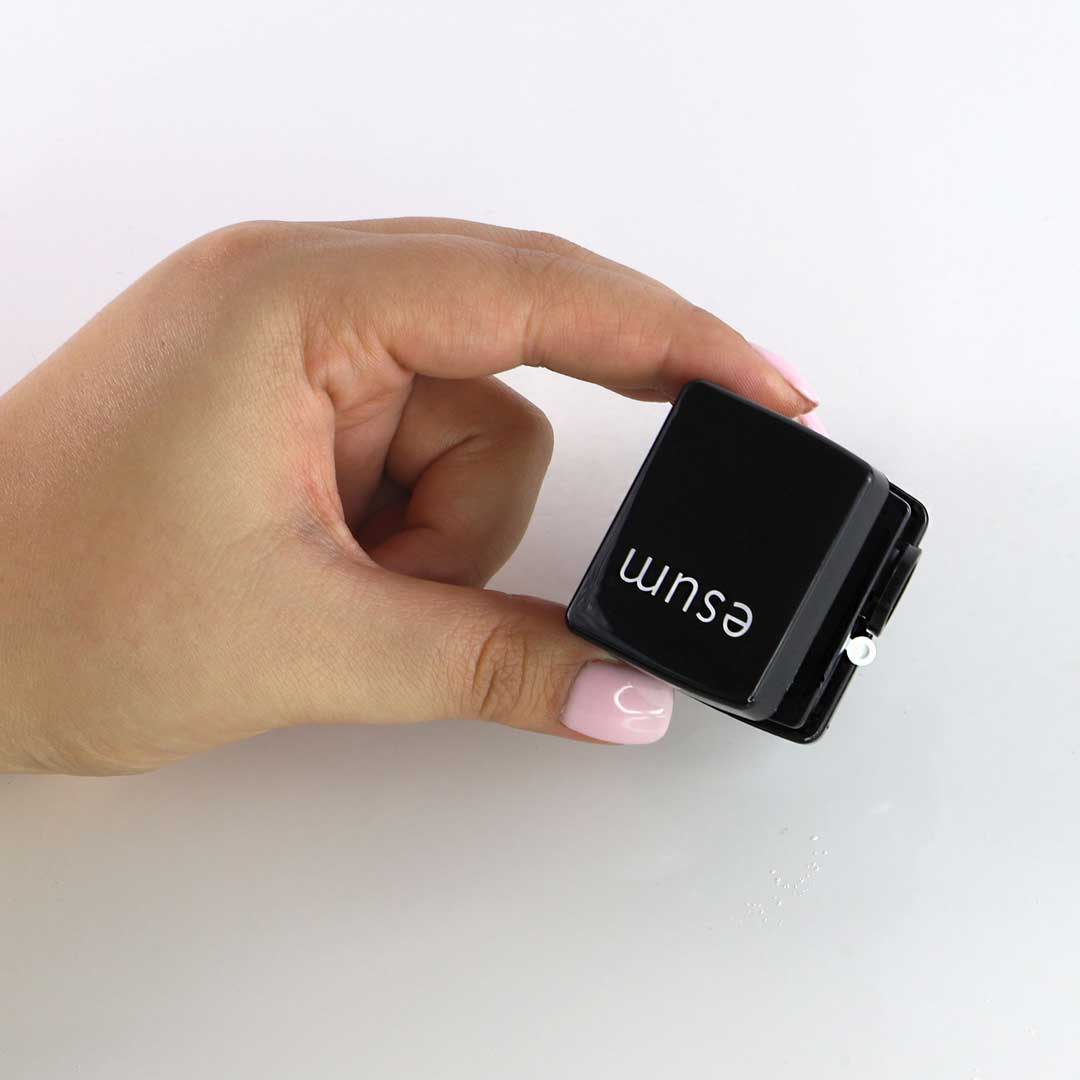 ---
Step 1
Open up the case and proceed to sharpen your pencils, if preferred, or even remove the case entirely in the next step.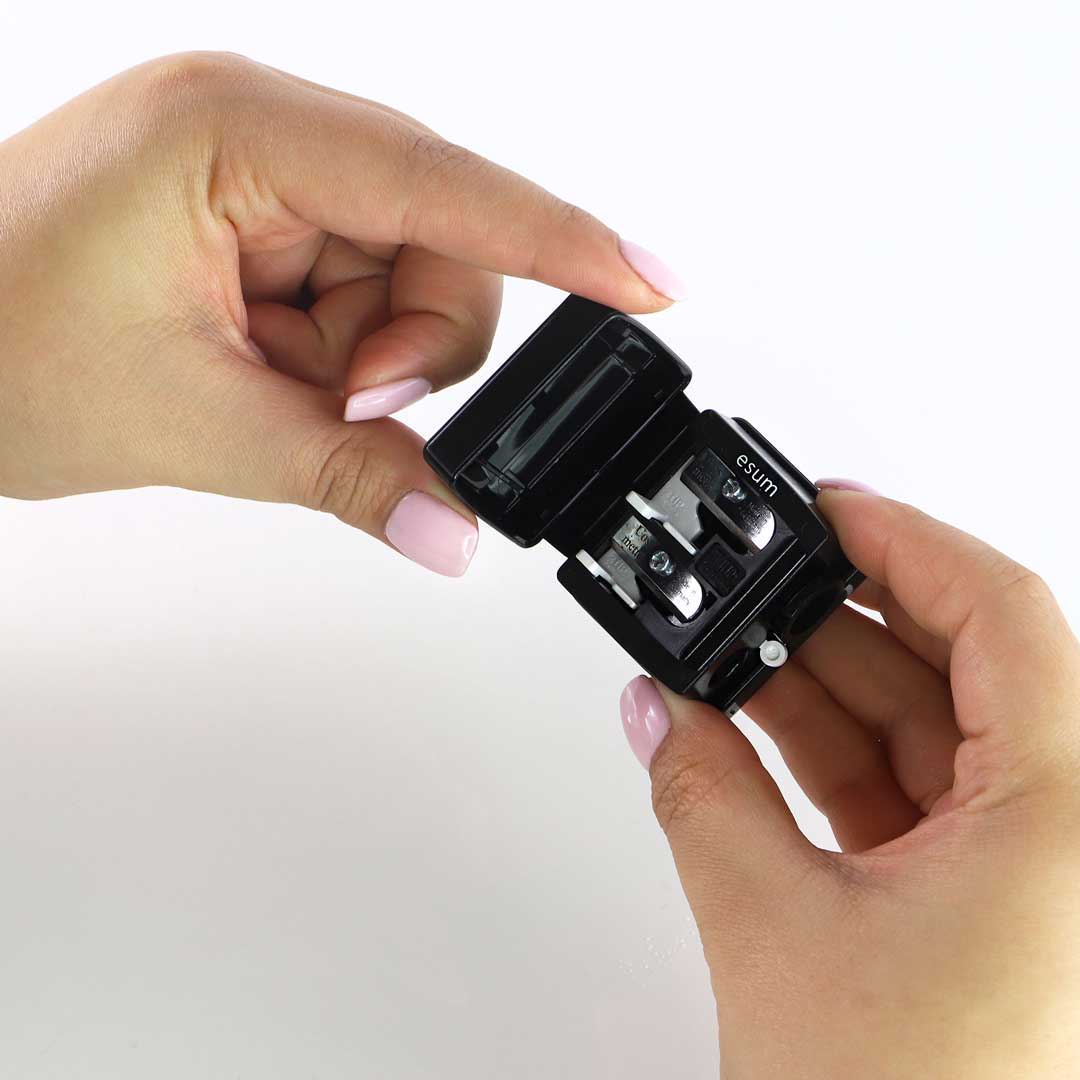 ---
Step 2
This dual sharpener is easily removable, just pull it out of its case.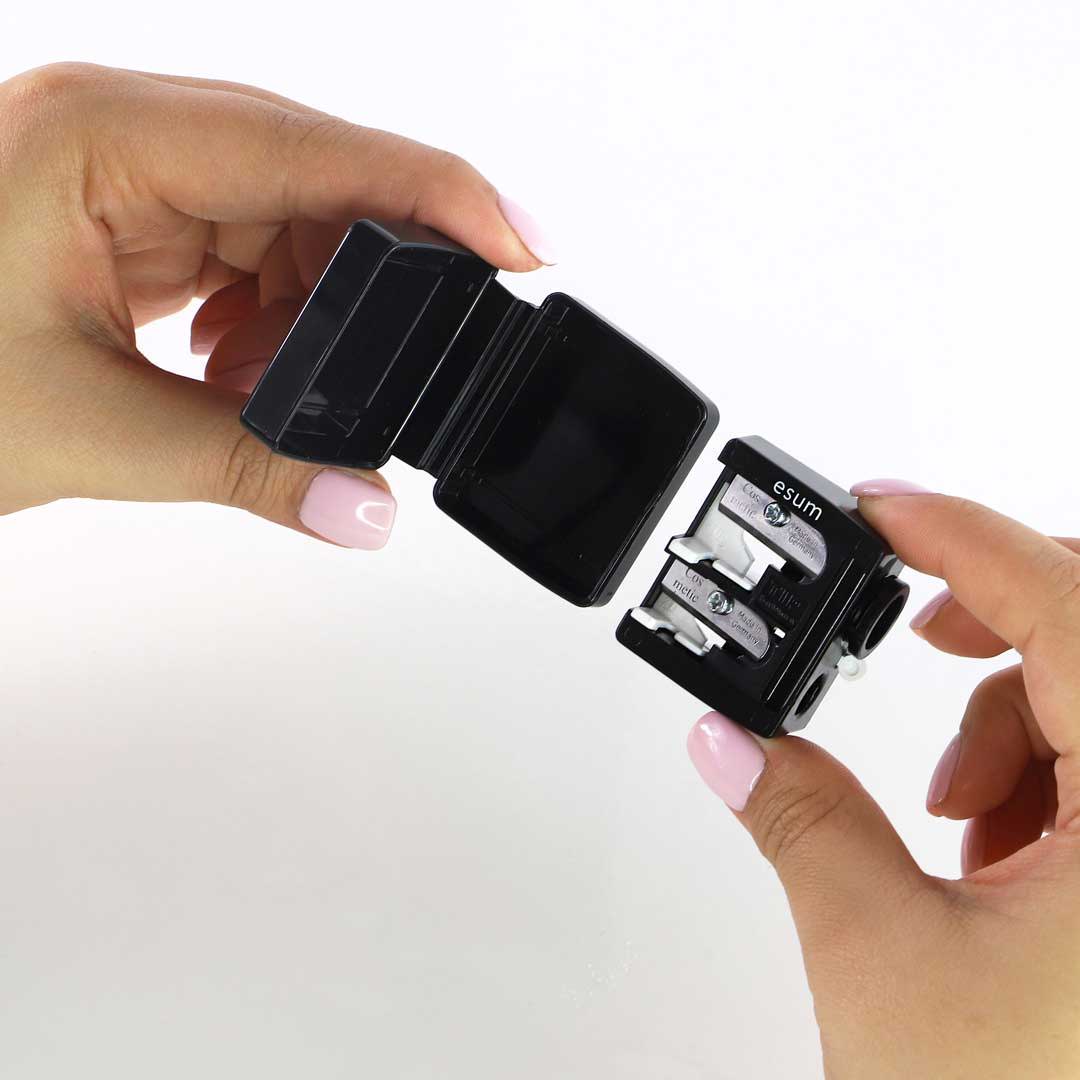 ---
Step 3
Clogged sharpeners with remnants from a variety of eye and lip pencils? Keep it clean and organized by pulling the cleaning pick out to clean in hard to reach places.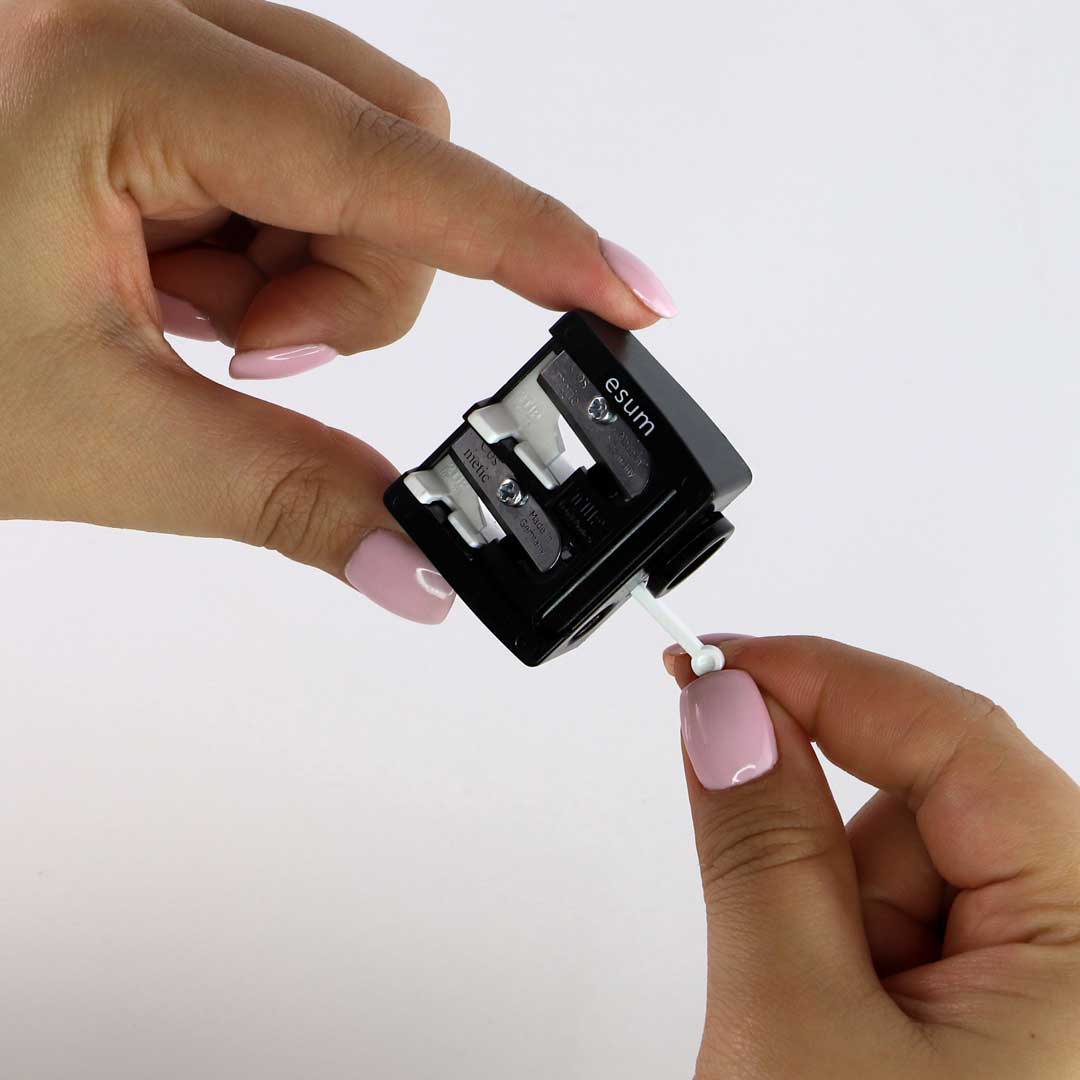 ---
Step 4
Before you sharpen anything, take note of the removable ring adaptor to adjust to your chubbier pencil's circumference.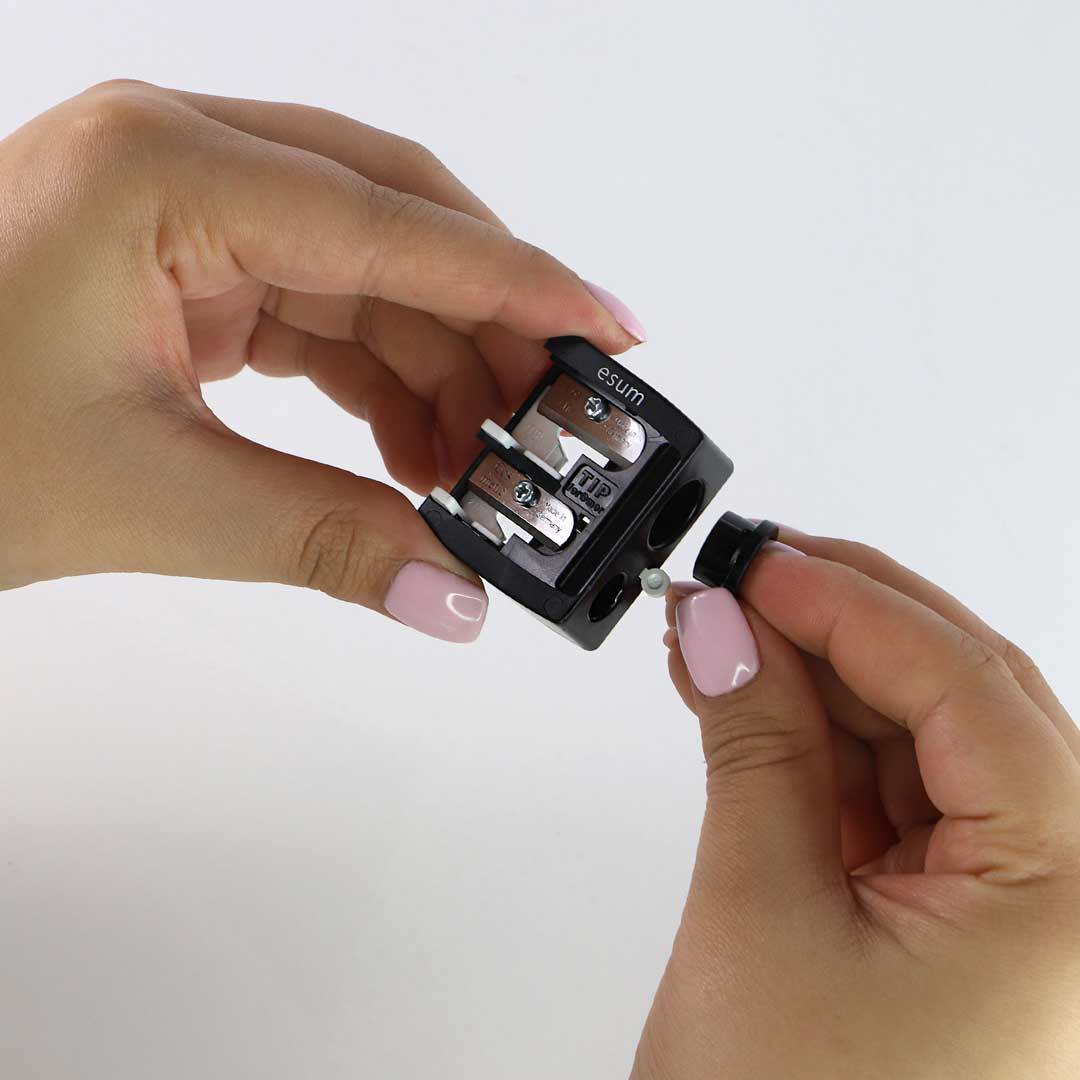 ---
Step 5
For a sharp pointed tip, push the white tip former down.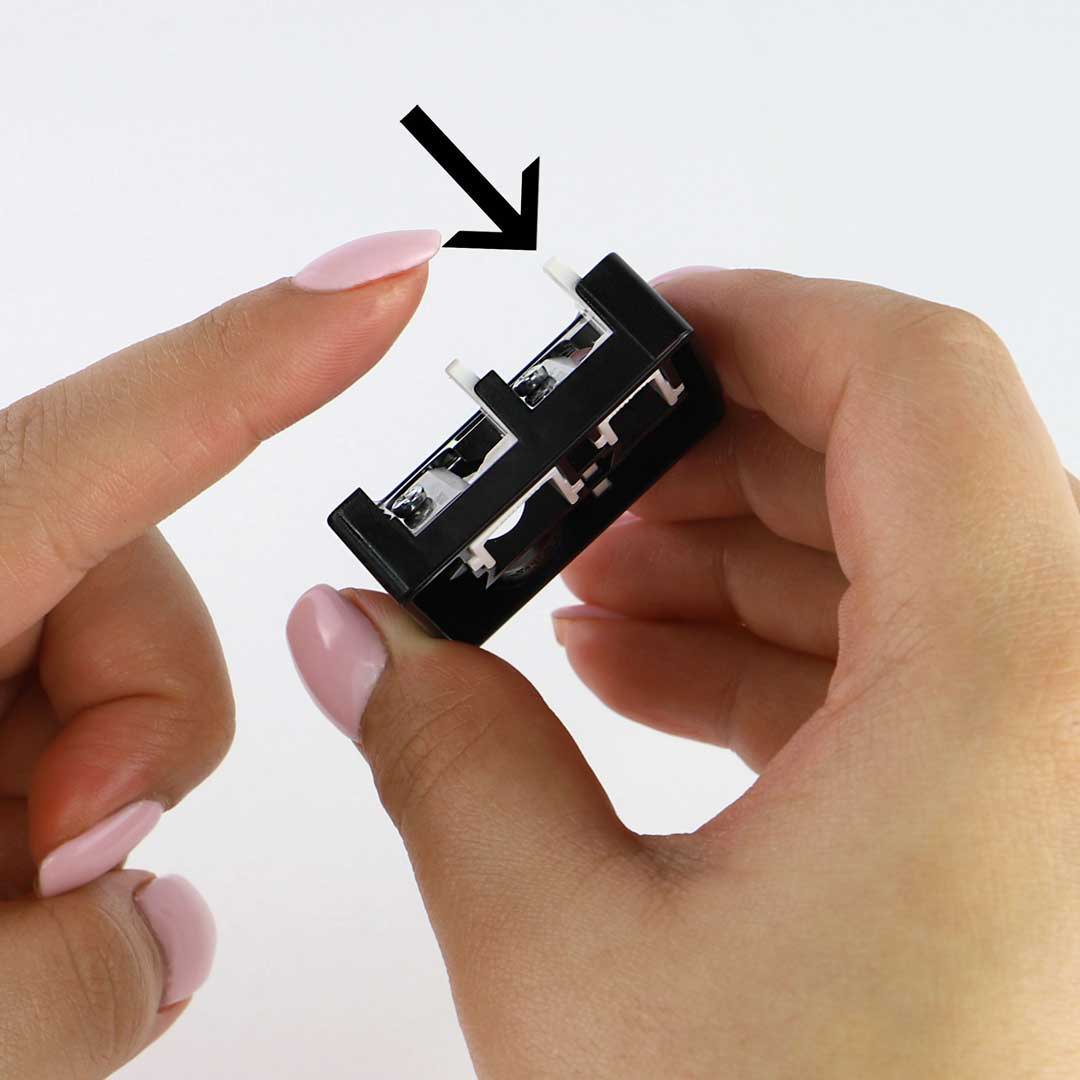 ---
Step 6
For a rounded tip, push the white tip former up.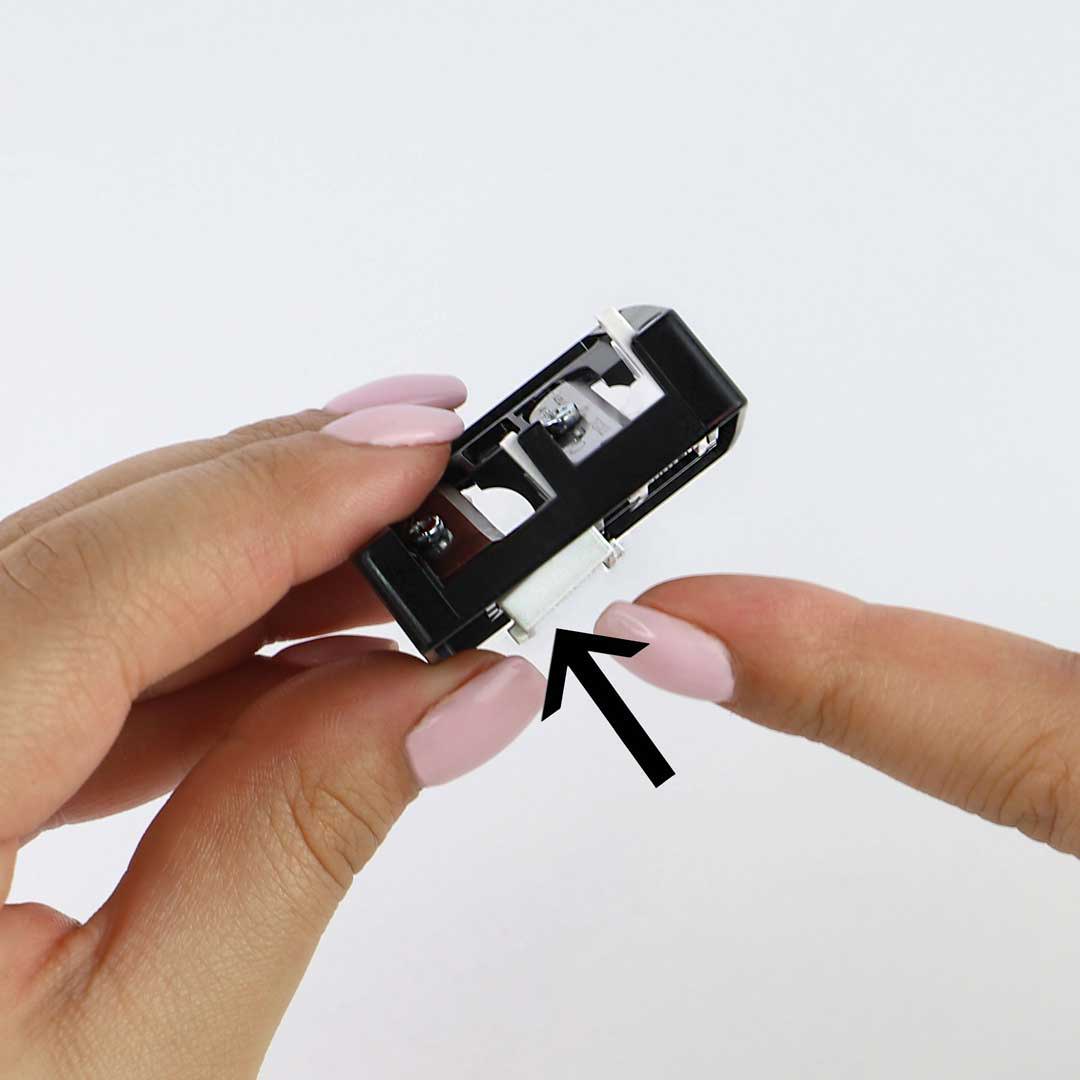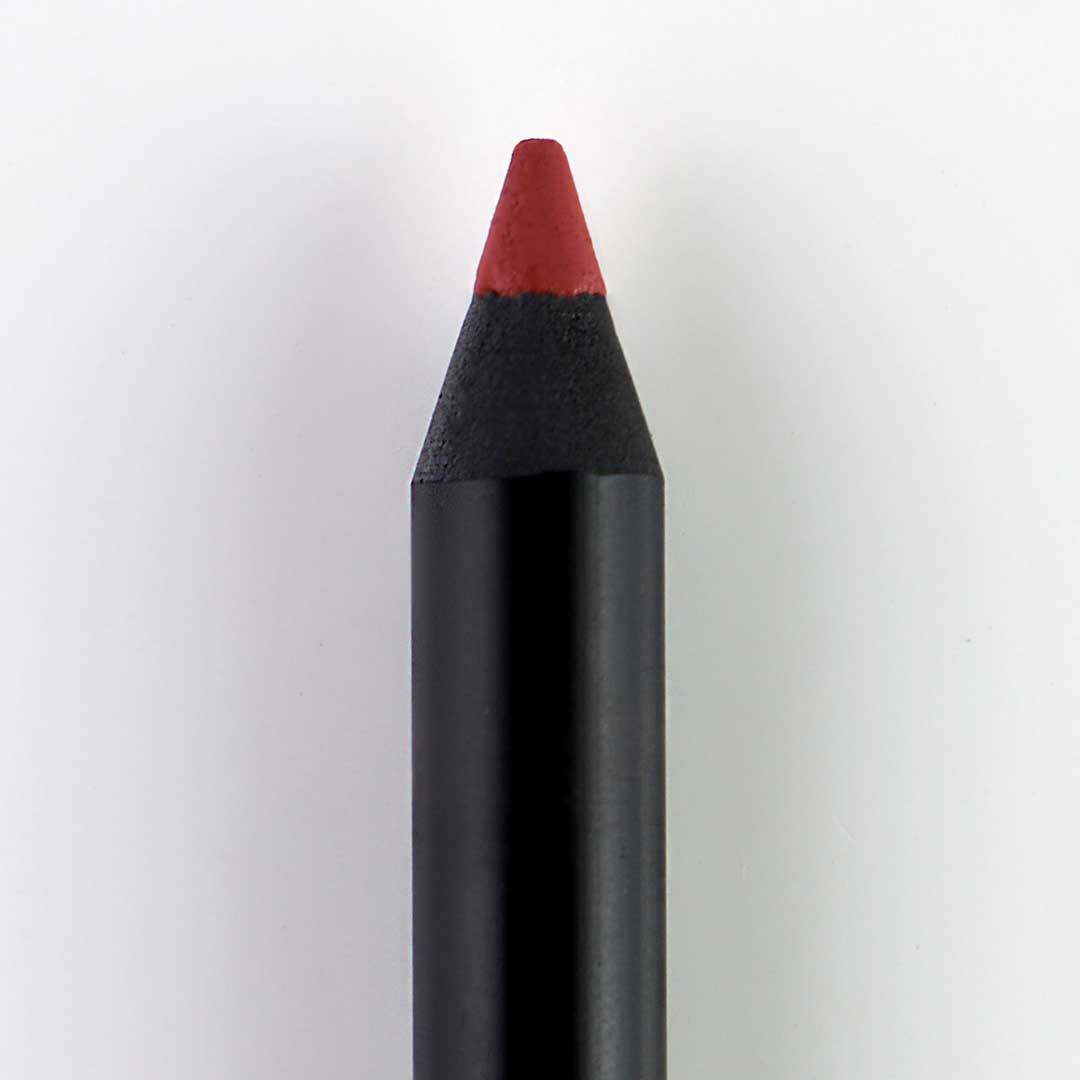 ---
Step 7
Insert your pencil and turn clockwise to sharpen.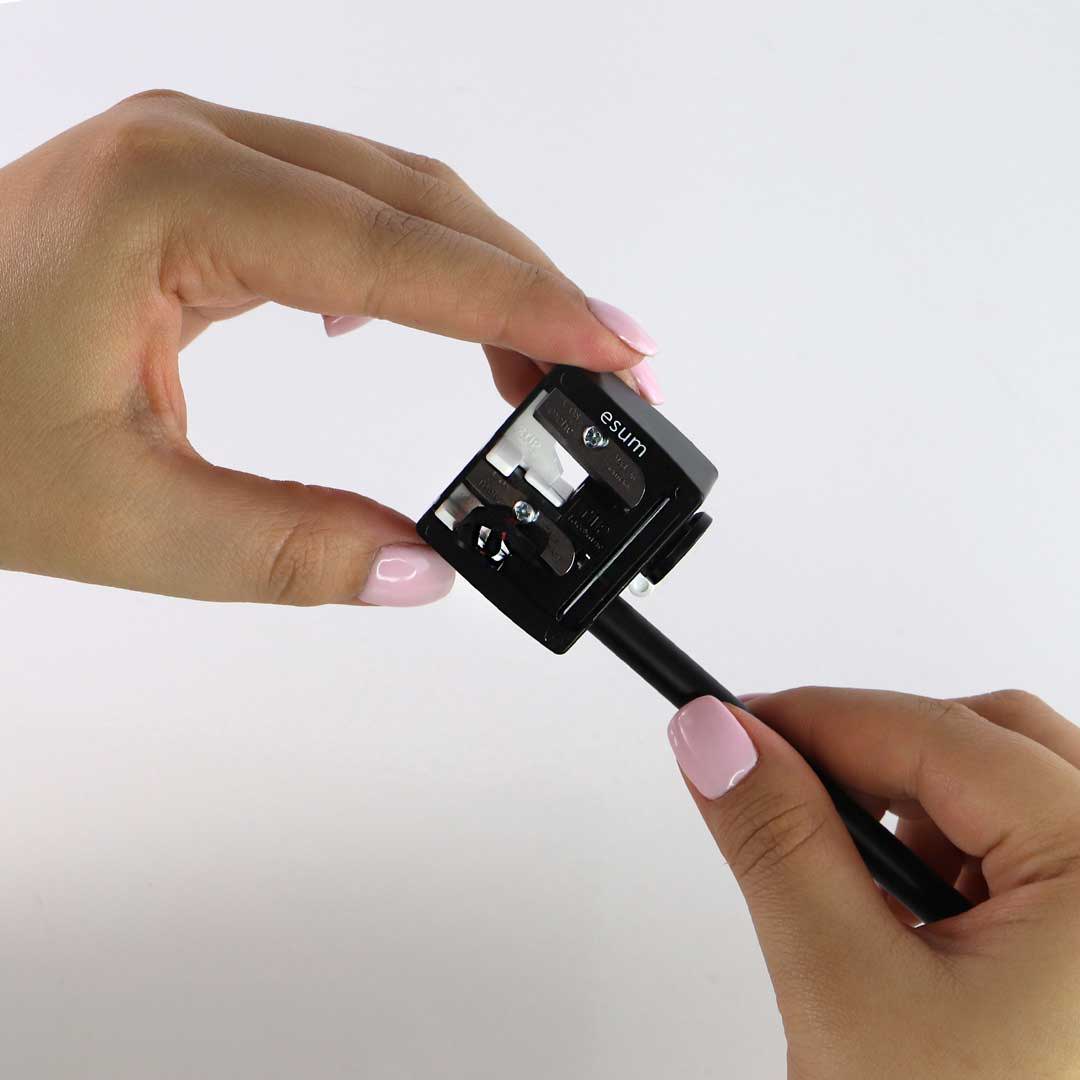 ---
Step 8
Most importantly, maintain the sharpener by using the cleaning pick to rid of any shavings or product.