Posted by Celeste Misa on Sep 17th 2020
In the fast paced life we all lead, C3 Cosmetology Complete Care's broad spectrum, EPA-registered disinfectant is tried and true for its use in the beauty industry, but is also quintessential for high touch points in daily life. Read along to learn how you can incorporate this eco-responsible disinfectant into your daily routine to help take steps towards a clean and safe living environment.
---
1. IN THE HOUSE
Weekly disinfection of high touch points around the house is essential, especially during this time of COVID-19. High touch points around the house including light switches, door knobs, refrigerator handles and countertops can collect unwanted bacteria. To disinfect the following, spray a few light mists of C3 onto the surface(s) about 1-2 feet away.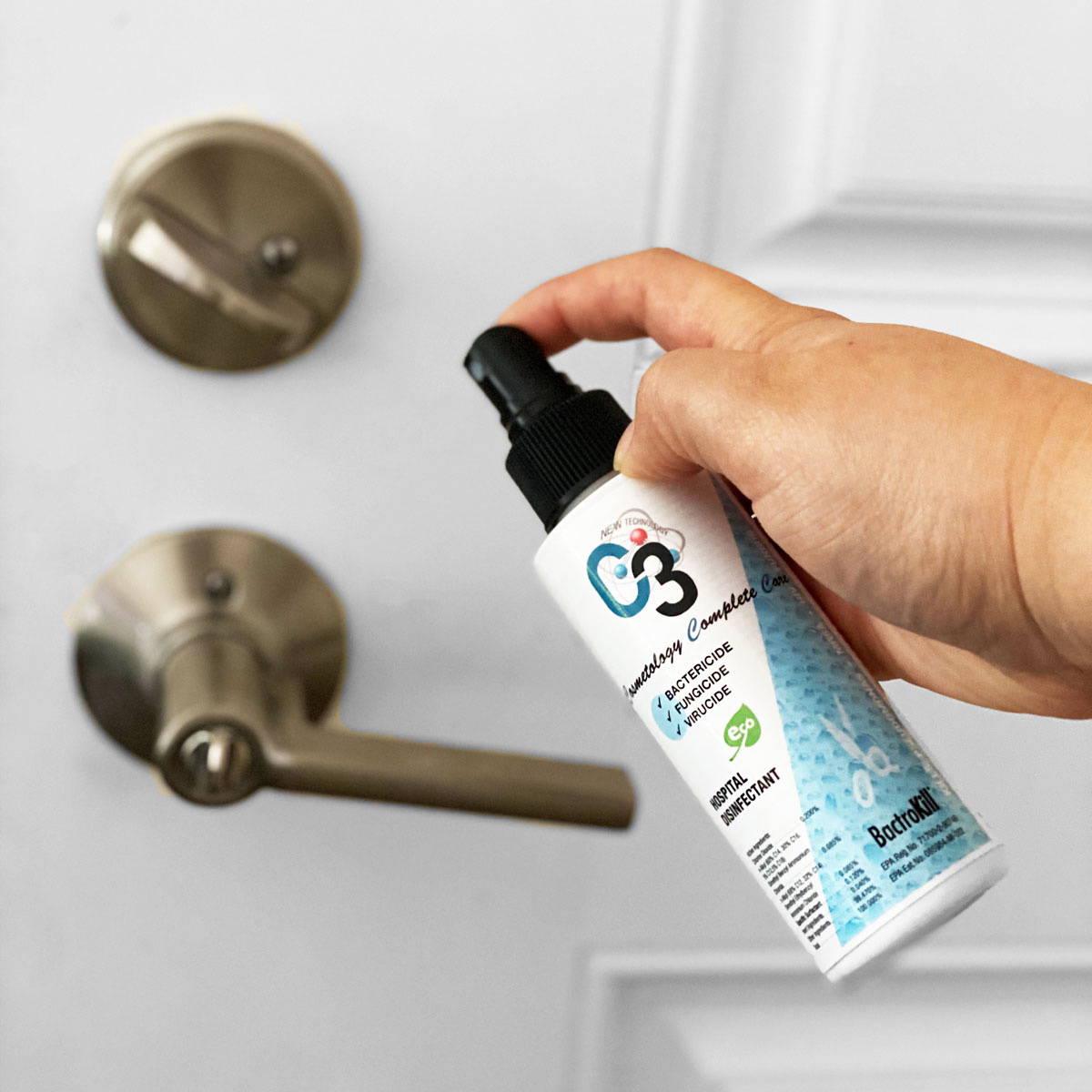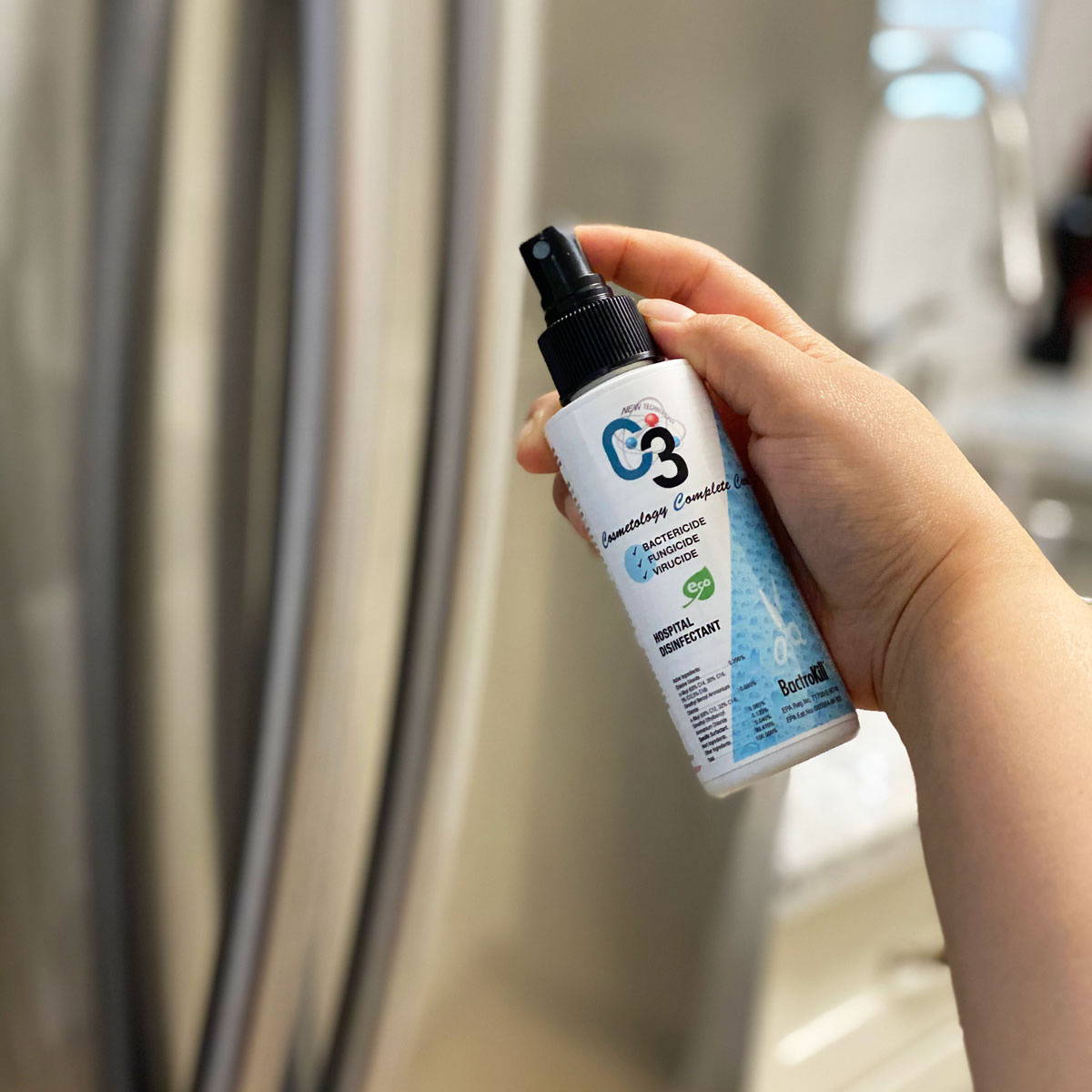 For phones, remote controls and keyboards, spray onto a cloth and wipe over the surface to disinfect. It is important to note that C3's eco-responsible, water based formula is also gentle enough around pets. Wherever they go around the house including their bed, chairs, and couches, C3's effective formula successfully and safely eliminates allergens and bacteria left behind.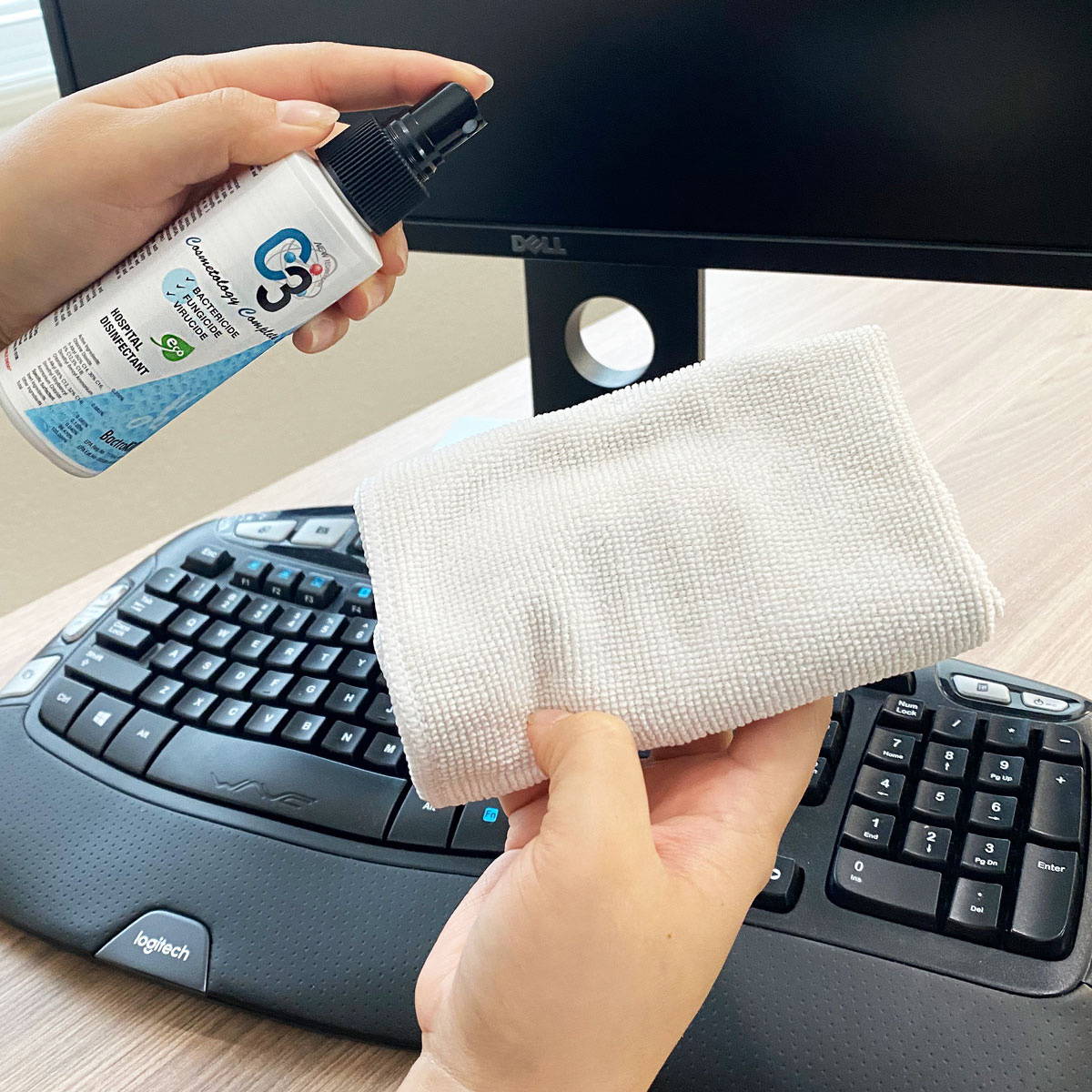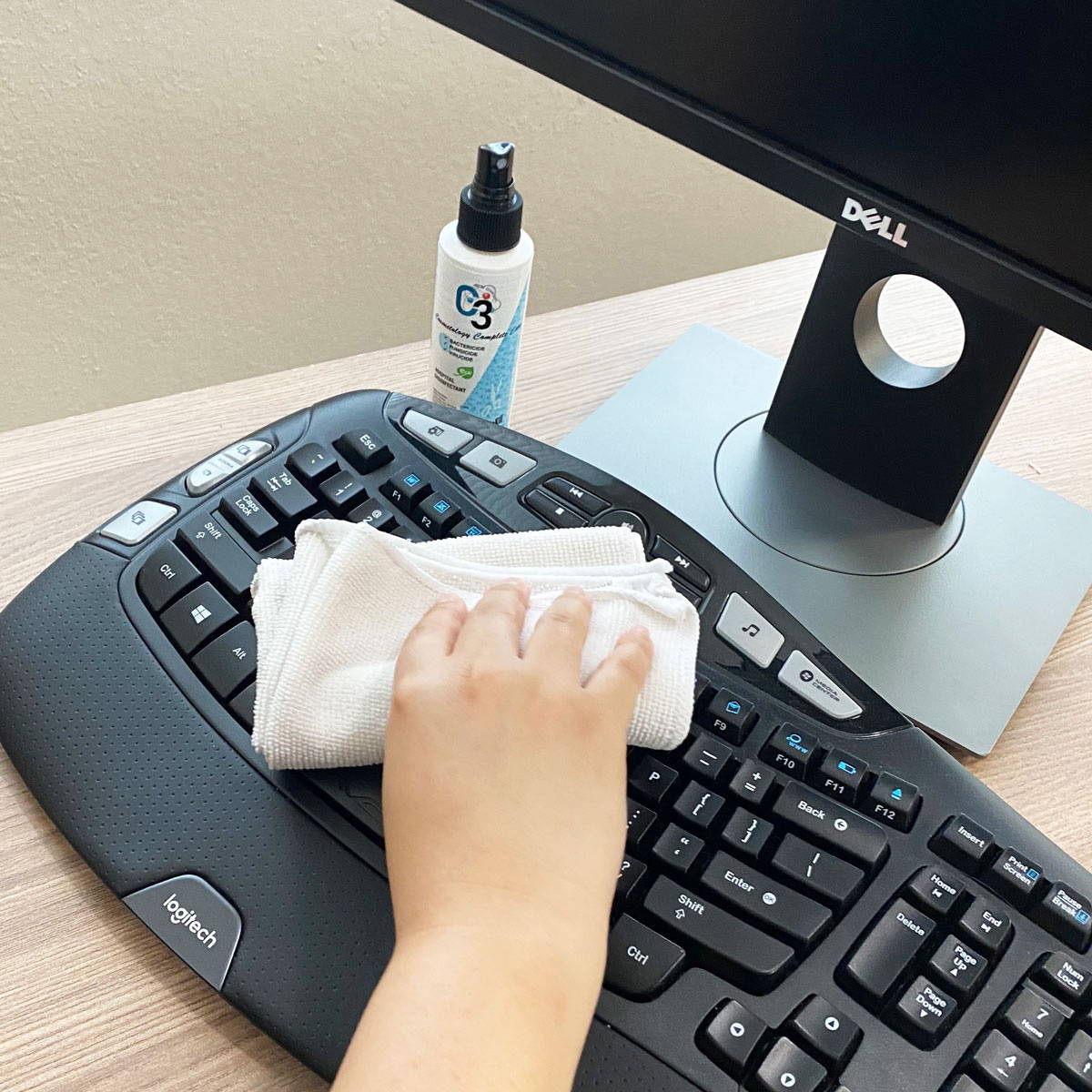 ---
2. MAKING ESSENTIAL TRIPS
As we practice social distancing, there may be instances where an essential trip is necessary such as going to the grocery store and getting gas. Shopping carts, gas pumps, steering wheels accumulate a variety of bacteria that can easily be tackled with C3 Complete Cosmetology Care. To take proper precautions while out, apply a few light mists before beginning to pump gas and C3's disinfecting formula will begin to work immediately—the same with shopping cart handles, steering wheels and gear shifts in your car.
Don't forget your shoes! When arriving home after an essential trip or walk to get some fresh air, remove your shoes and spray a few fists on both the bottom and tops of shoes to eliminate allergens and bacteria that has landed on them while you were out. As always, follow up by washing your hands. A great feature about C3 is it's spray and go concept—the advanced nano technology keeps working and continues to disinfect for up to a week with it's residual value.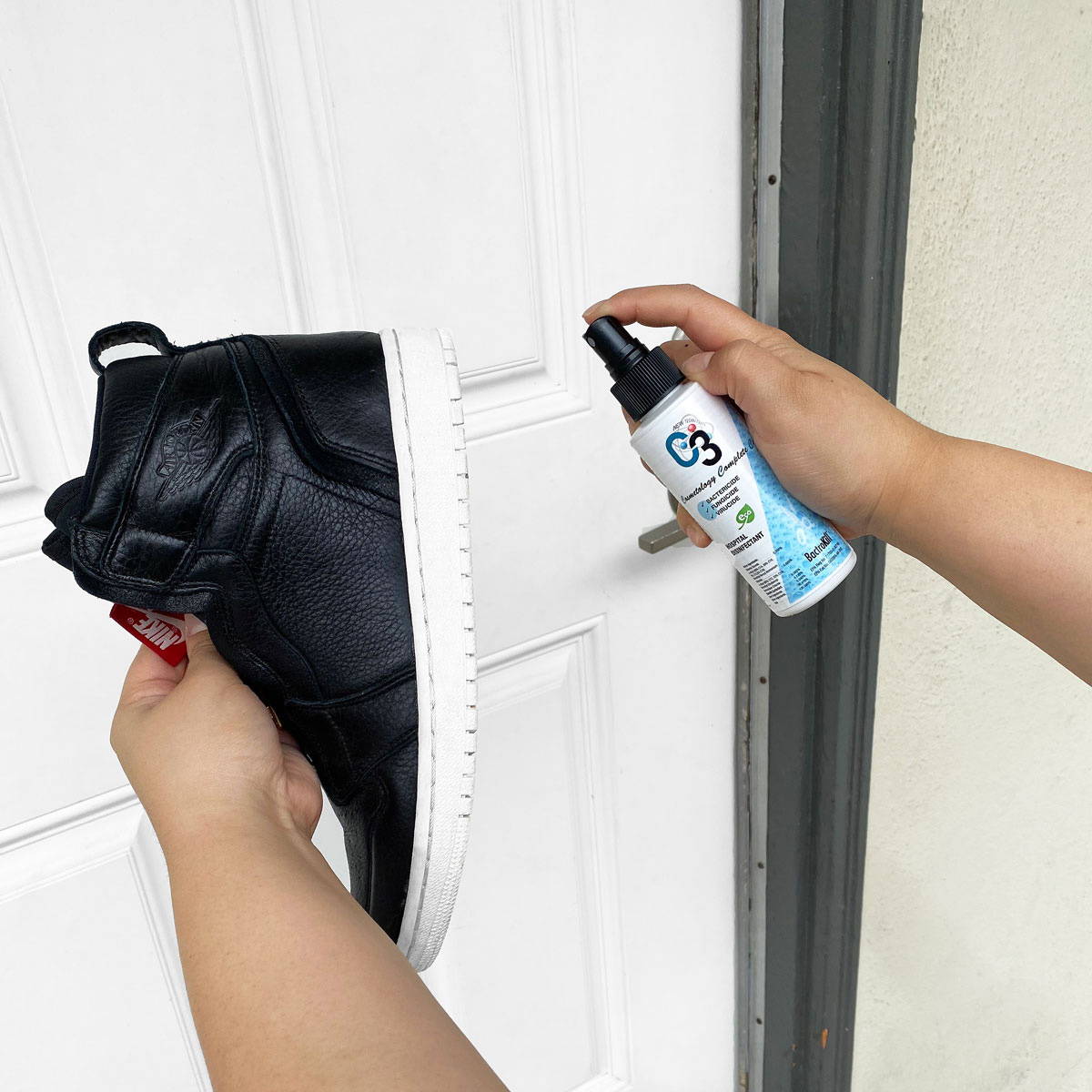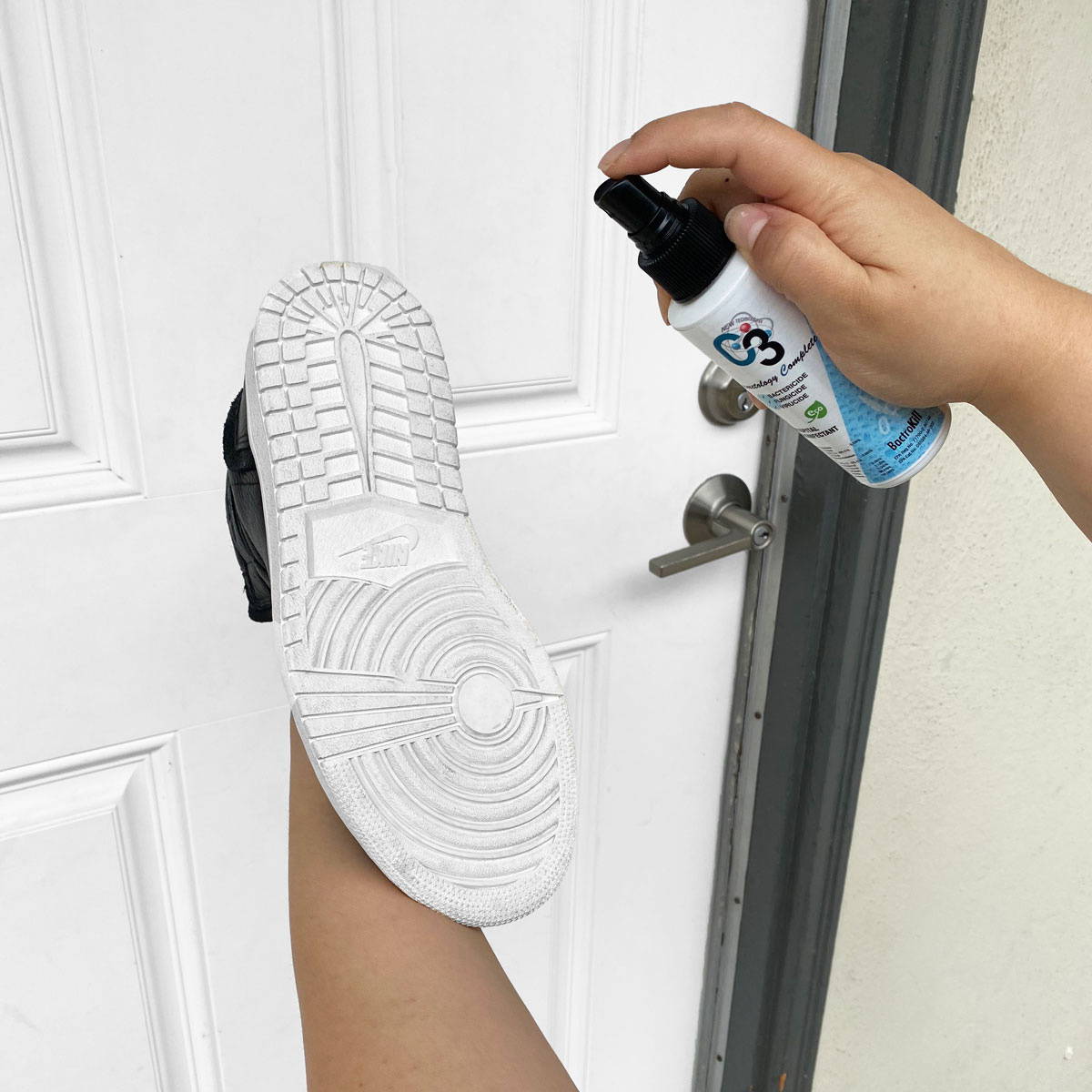 ---
---
---