Posted by Celeste Misa on Sep 9th 2020
During these unprecedented times of uncertainty, being prepared with effective and safe disinfecting solutions is at the top of many working beauty professional's lists. Read along for our recommended processes to ensure a safely disinfected salon environment using C3 Cosmetology Complete Care—an eco-responsible, ready to use EPA-registered Hospital Grade virucide, fungicide and virucide that kills both enveloped and non-enveloped viruses—including the Coronavirus, which falls in the enveloped family of viruses.
---
1. SURFACES
A crucial feature to BactroKill C3 is it's unique formulation engineered through nanotechnology using CL02. Unlike most toxic disinfectants, BactroKill C3 does not waste its disinfecting power by attacking dirt, debris and general organic materials. This is a very unique technology that makes BactroKill C3 an eco-friendly hospital disinfectant, as it distributes its disinfecting power directly at target microorganisms. In view of this, surfaces such as guest seating, massage beds, reception/front desk, and working stations are inevitably exposed to bacteria and germs on a daily basis. Bactrokill C3's non-abrasive, non-corrosive formula is ideal for disinfecting these surfaces—with zero rinse or mixing required. Spray 12-24 inches away routinely, and the quick-acting formula will begin working within 60 seconds.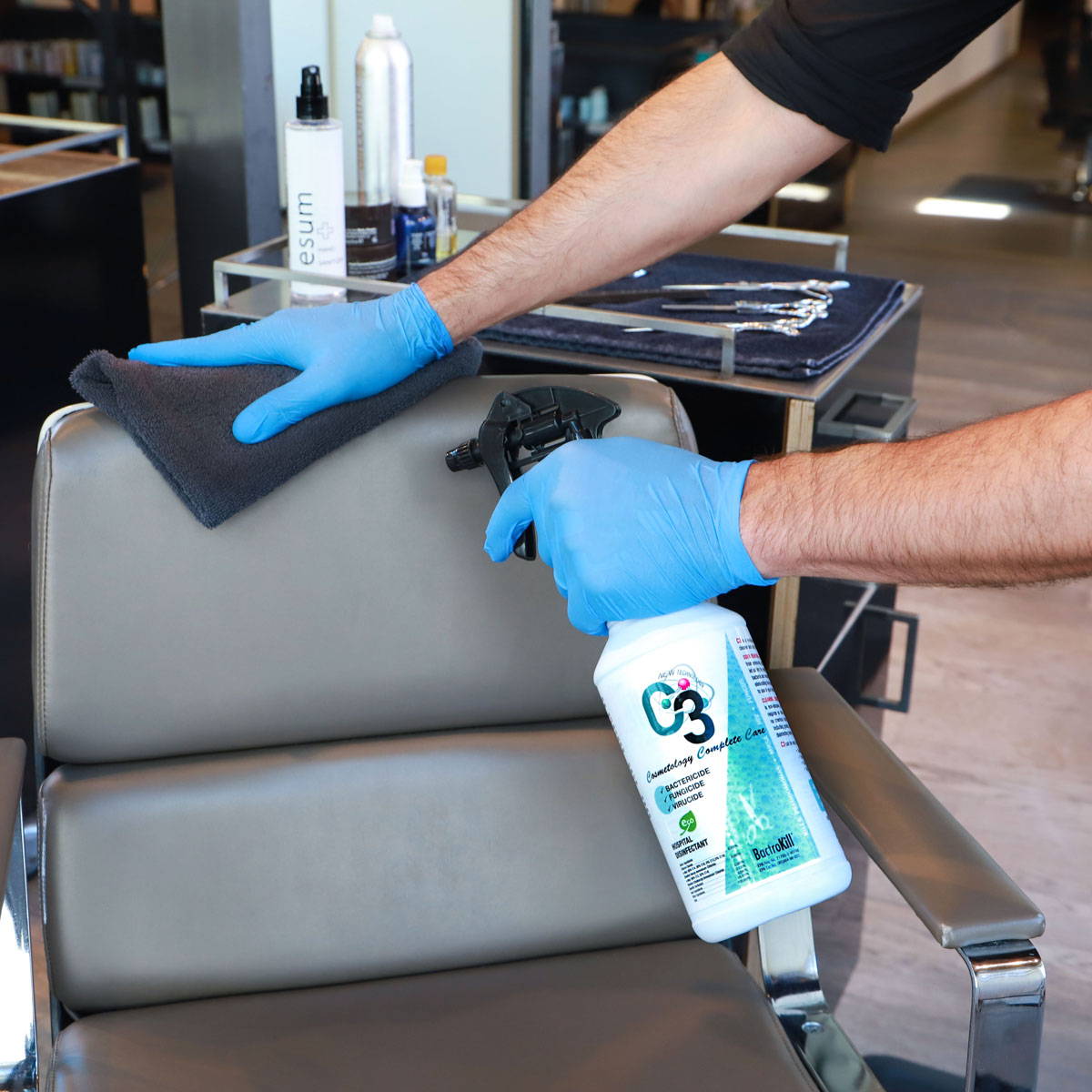 ---
2. TOOLS
A huge benefit to Bactrokill C3 is it's ability to safely disinfect all non-porous tools within the salon environment from hot tools, skincare, hair and nail tools, along with synthetic makeup brushes. Spray the desired tool 12-24 inches away. Bactrokill C3 leaves no sticky residue behind and contains no fragrance, phosphates or chemical fumes. In the fast-paced salon environment, time-management is of the essence. Bactrokill C3 allows you to thoroughly disinfect tools as needed with the ability to save time doing so with it's spray and go, touch less formula.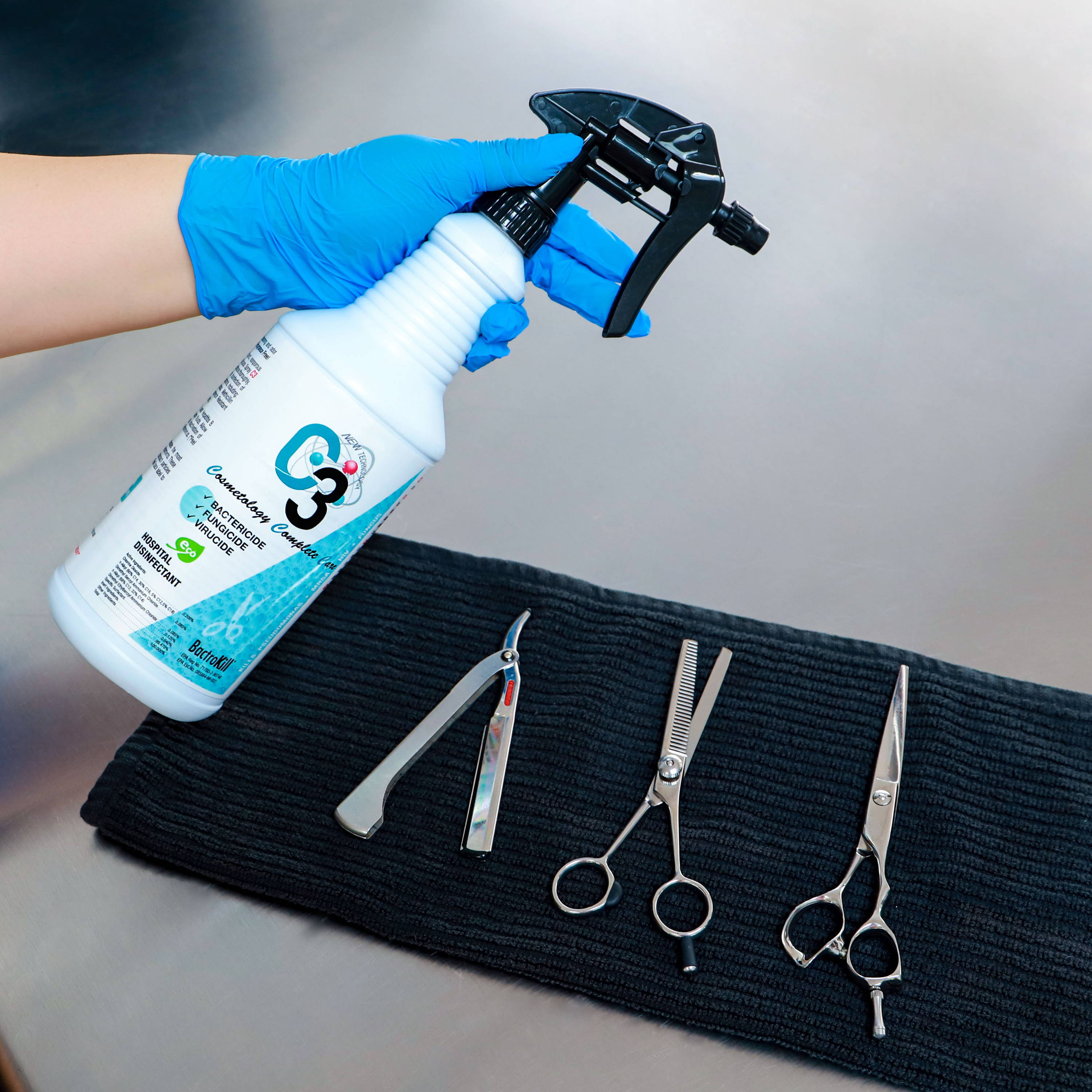 ---
2. HIGH-TOUCH POINTS
It is no secret that bacteria and germs can harbor on the places we touch daily. Complete disinfection would not be complete without addressing high-touch points. These are frequently touched/handled public areas within your environment such as door handles, checkout areas, and bathroom/break room doors that often take quite some time to thoroughly disinfect. Bactrokill C3's touch less, spray and go formula saves time disinfecting, so you can make time for your guests. Every time someone touches the high touch point area, spray once about 12-24 inches away from the surface to disinfect. The formula will begin working in 60 seconds. Practice routine disinfection with Bactrokill C3 to help you quickly yet efficiently ensure that your salon is up to the highest and complete disinfection standards.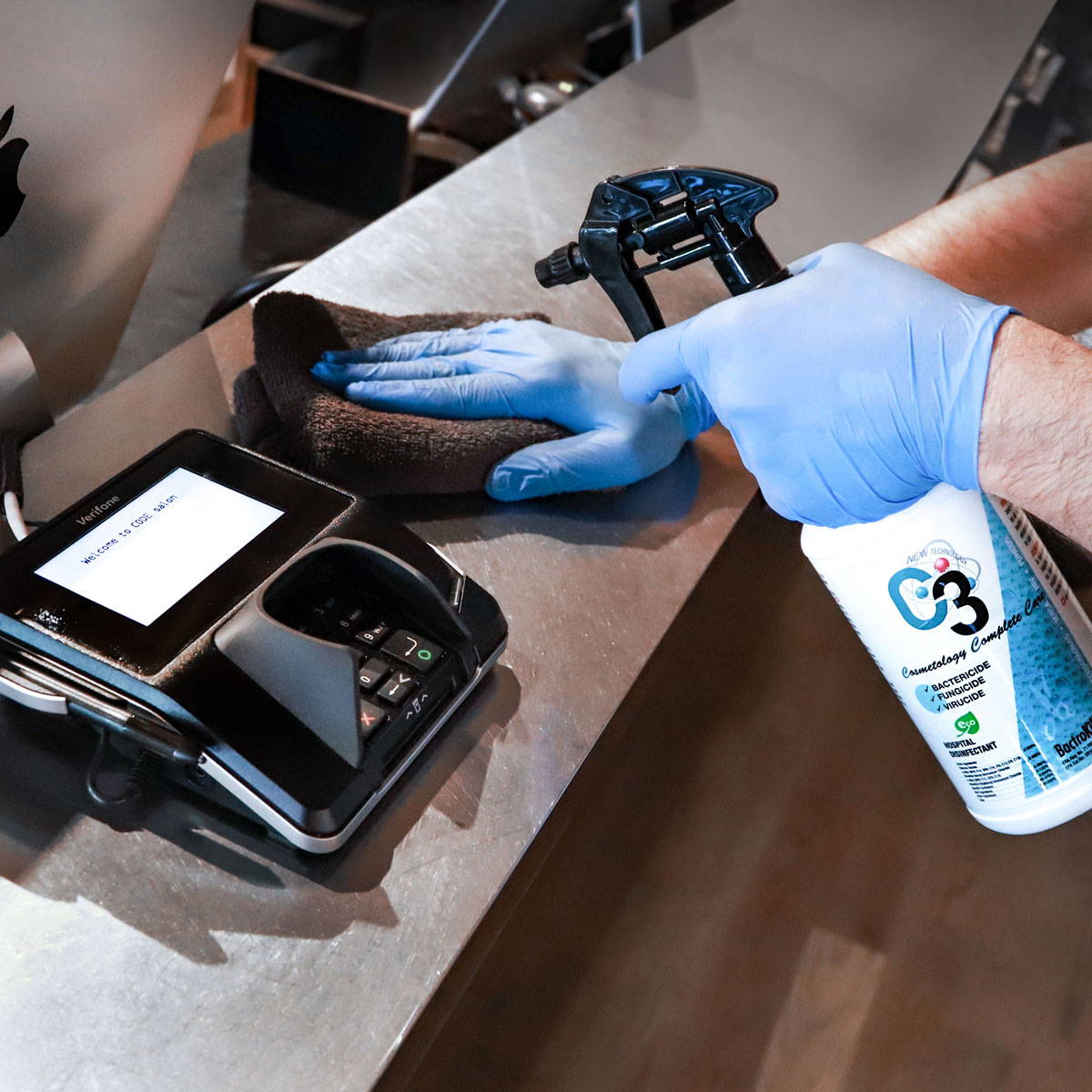 Feel confident in getting back to work through practicing safe disinfecting solutions to protect you, your colleagues and your guests. As the exclusive distributor of BactroKill C3 for the beauty industry, we are proud to offer a 1 hour certification. Bactrokill C3 is readily available in three sizes for personal use, larger working/living environments, and refilling. We at MUSE BEAUTY.PRO are here for you with sanitation solutions to help promote a safe working environment.
---
---