Posted by Celeste Misa on Mar 18th 2020
Bacteria can tend to harbor on makeup such as eyeshadow palettes, cream foundation palettes, wands, stainless steel tools, and more. Read along as we share effective ways to avoid bacterial contamination and properly disinfect your makeup with Beauty So Clean sanitation products.
---
1. MIST CREAM AND POWDER MAKEUP
For quick-dry sanitation solutions, mist cream and powder makeup once with Beauty So Clean's Cosmetic Sanitizer Mist approximately one foot away from its surface. Allow 10-15 seconds for the product to dry before using. Cover mirrors and palette covers with tissue to avoid fogging.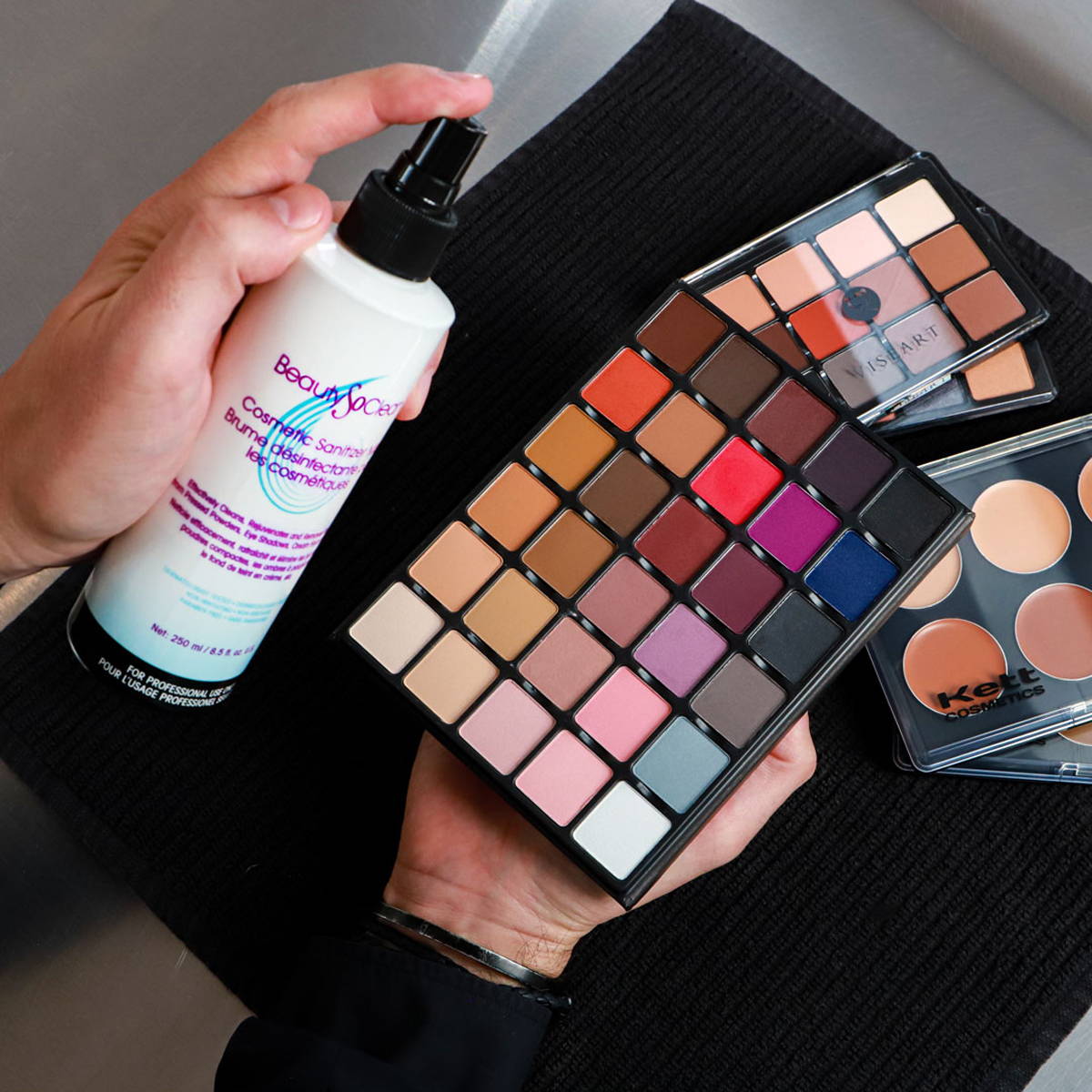 ---
2. WIPE DOWN WANDS, PENCILS AND DETAILING TOOLS
Conveniently packaged, the Beauty So Clean Cosmetic Sanitizer Wipes allow for a quick and effective way to safely disinfect products such as detailing pencils, lipsticks, mascara wands, scissors, tweezers and more. Use one wipe to envelop around desired product and carefully wipe from base to tip.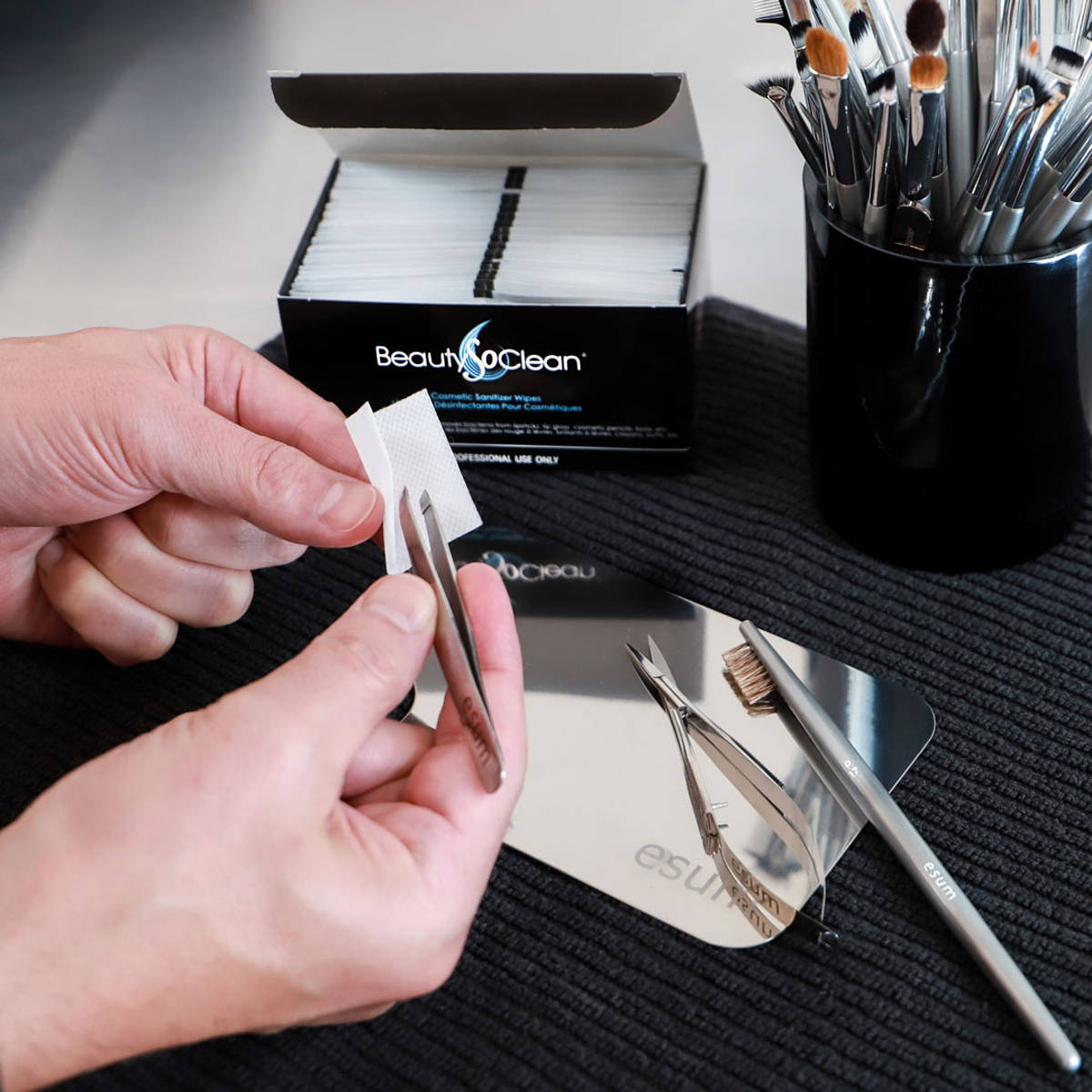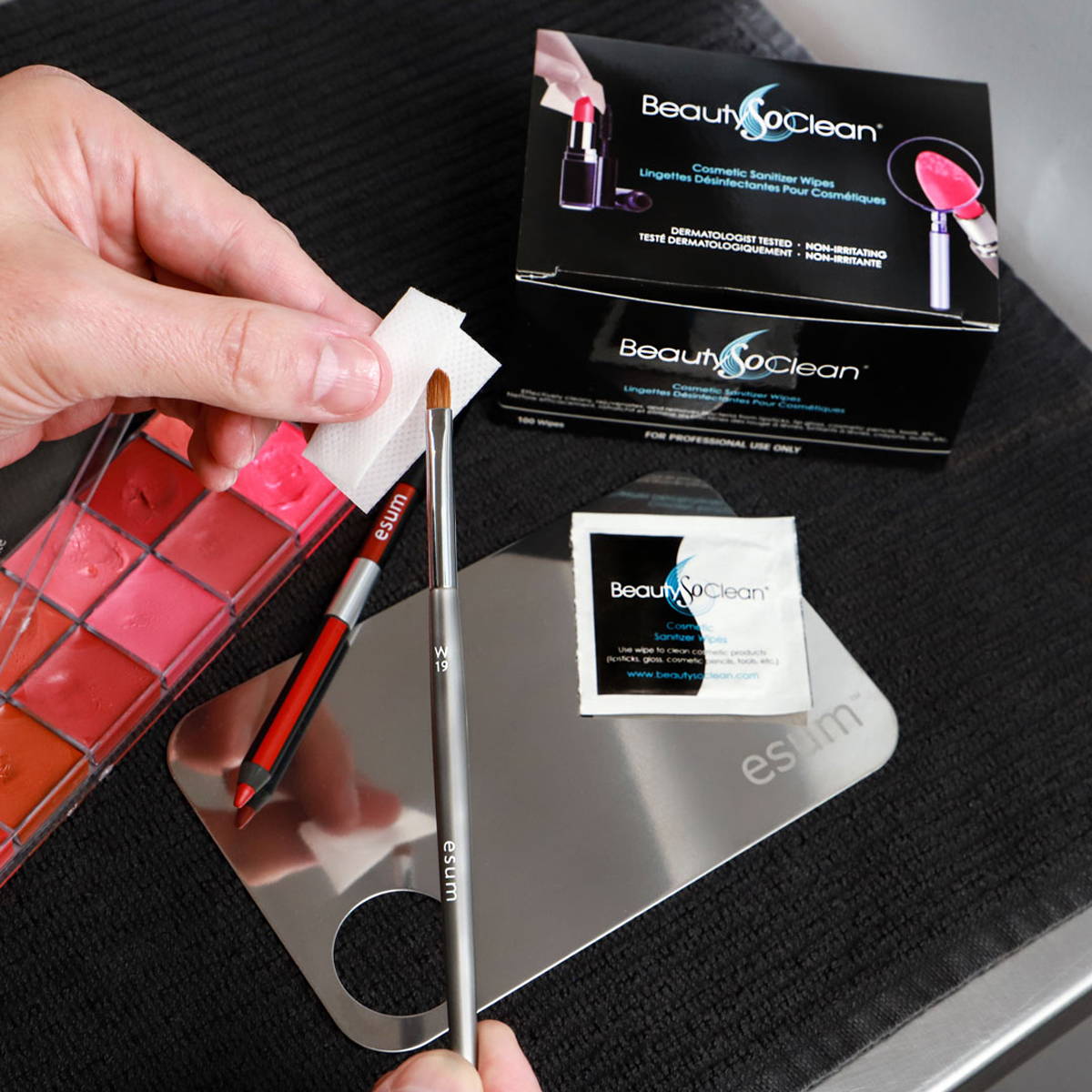 ---
We should make sanitation a top priority to help stop the spread of bacteria and cross contamination. Explore our sanitation essentials to protect yourself, your makeup kit investment and your clients health.