Posted by Celeste Misa on Mar 9th 2020
Cleaning makeup brushes thoroughly is important to a sanitary makeup application and maintaining the quality of your tools. To deep clean makeup brushes we recommend using the Japonesque Solid Brush Cleaner. It is a gentle goat-milk cleaner that thoroughly cleans and conditions sable, squirrel, goat and all other fine haired makeup brushes and sponges. To ensure your brushes are rid of additional bacteria, we recommend using C3 Cosmetology Complete Care—a non-toxic, water based disinfecting spray that has residual value to continue to eliminate bacteria from cosmetics when stored back in your kit. Follow these tips to maintain the lifetime of your makeup brushes.
---
STEP 1: WET, SWIRL, LATHER
At the end of the day brushes should always be washed thoroughly. Start by wetting the brush head with lukewarm water. Swirl the brush head in the cleaner and begin to massage and lather to begin the cleaning process. Continue lathering until all traces of makeup are removed.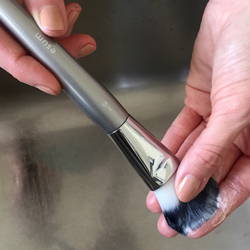 ---
STEP 2: RINSE, BLOT, COMB
Rinse brush until lather dissolves, then blot the brush dry on a paper towel. To avoid brush hair from tangling during the cleaning process, comb and groom brush head with the ESUM 13 Stylist Tool.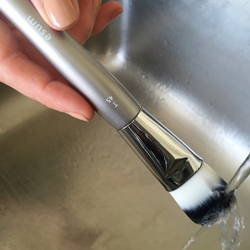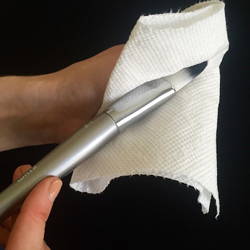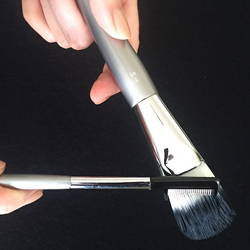 ---
STEP 3: MIST & DRY
To further disinfect, spray 1 mist of C3 Cosmetology Complete Care approximately 1-2 feet away from brushes and let air dry before putting away.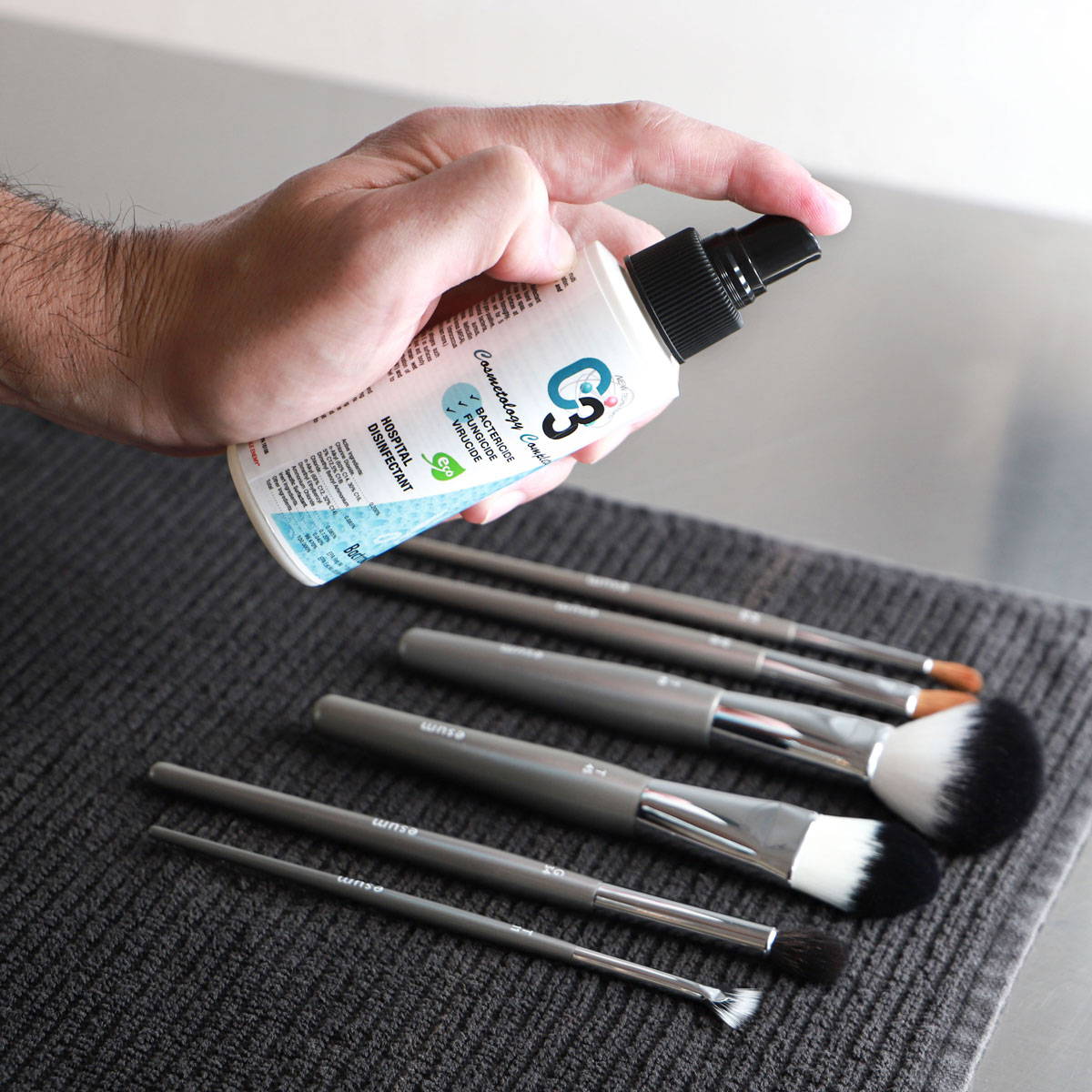 ---
The number one key to a quality makeup kit is sanitation! Knowing how to best efficiently cleanse and keep your makeup brushes sanitized never goes out of style. Visit our Sanitation section for the best tools to protect yourself, your clients and your investment.