TRADITIONAL MAKEUP ARTISTRY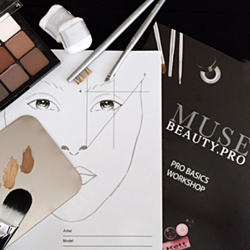 This intensive, two-day makeup class will build upon your skills and direct you into your career as a professional makeup artist. From building a professional makeup kit and expert brow shaping, to complimenting individual facial features, the PRO ESSENTIALS MAKEUP CLASS will dismiss the guess work and build your confidence in the art of traditional makeup application. This class is ideal for the beginner to the self taught makeup artist. Connect with your passion for beauty among an intimate group of creative-thinkers and begin your journey today.

---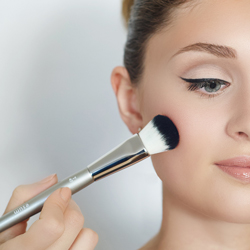 This two-day interactive BRIDAL TECHNIQUES MAKEUP CLASS will teach you the skills required for bridal and special event makeup. On day one, you will learn how to work with the morning and afternoon bride. On day two, the focus is on the evening bride and age appropriate techniques for any occasion. This professional level makeup class is ideal for intermediate to seasoned makeup artists. Be it for the bride or her entire party, set yourself up for a profitable opportunity and a happy client.

---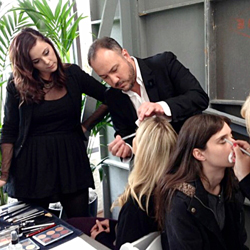 This two-day professional level class builds upon the PRO ESSENTIALS MAKEUP CLASS. Experience all aspects of artistry utilizing color theory and contrast to precision details. From exaggerating features to creating a juxtaposition of textures, this class teaches the skills required for artistic expression and fuels the joy of creativity. Ideal for intermediate to seasoned makeup artist.

---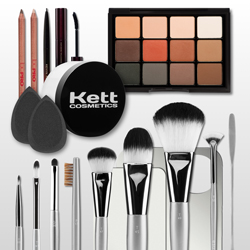 Comprehensive by design. This professional makeup class series builds upon the fundamentals of traditional makeup artistry and includes all three, two-day makeup classes: PRO ESSENTIALS MAKEUP CLASS, the ADVANCED ESSENTIALS MAKEUP CLASS and the BRIDAL TECHNIQUES MAKEUP CLASS. The makeup class series also includes the option of choosing between the series alone or add the MUSE STUDIO MAKEUP KIT at a special value. The Muse Pro Makeup Class Series are currently available in San Francisco, California and Chicago, Illinois.