Posted by Celeste Misa on May 22nd 2021
When building a successful bridal makeup kit, it is important to consider efficiency, quality and value when choosing the right products for the wedding season. Investing in reliable products can be a long journey for many working artists through trial and error and has a direct impact on the success of your wedding business. To help simplify this journey, we called on our bridal makeup artist community to share their must-have, essential products for wedding makeup that have a permanent spot in their kit.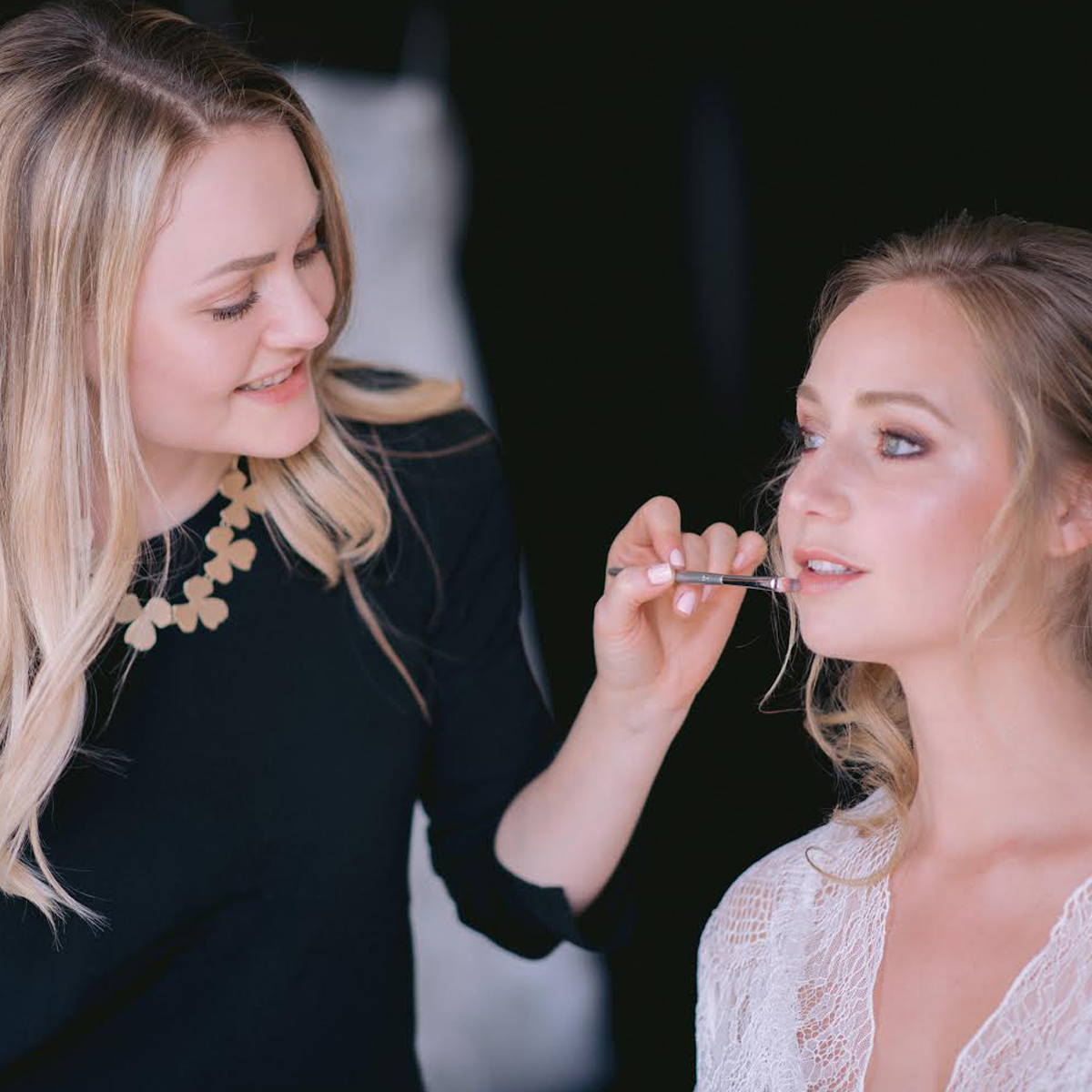 ONORINA JOMIR
Luxury Makeup and Hair Artist
Instagram: @onorinajomirbeauty
onorinajomirbeauty.com
KETT COSMETICS Cream Blush in 'Caicos' - My go-to blush for 99% of my clients - it is the perfect fleshy pink with a hint of warmth, and complements a really wide range of skin tones. It blends easily and mixes so well with other cream or liquid products, like my Danessa Myricks Illuminating Veils.
VISEART Petit Pro and Edit Palettes - I adore Viseart's shade range, high-quality pigments, and kit-friendly product sizes! These pan sizes in these palettes are small, which means I can carry more shades in my kit. I specifically love the Paris Edit palette, and not because I live in Paris! It features gorgeous, wearable shades for bridal eye makeup.

ESUM Vegan Eye Brushes - Brushes can make all the difference in ease and speed when applying a bridal makeup, and ESUM has several eye brushes that have become absolute favorites of mine. I especially love the ESUM T43 Medium Flat Eye Brush, V09 Liner Diffuser Brush, and the T37 Small Round Flat Angle Brush.
---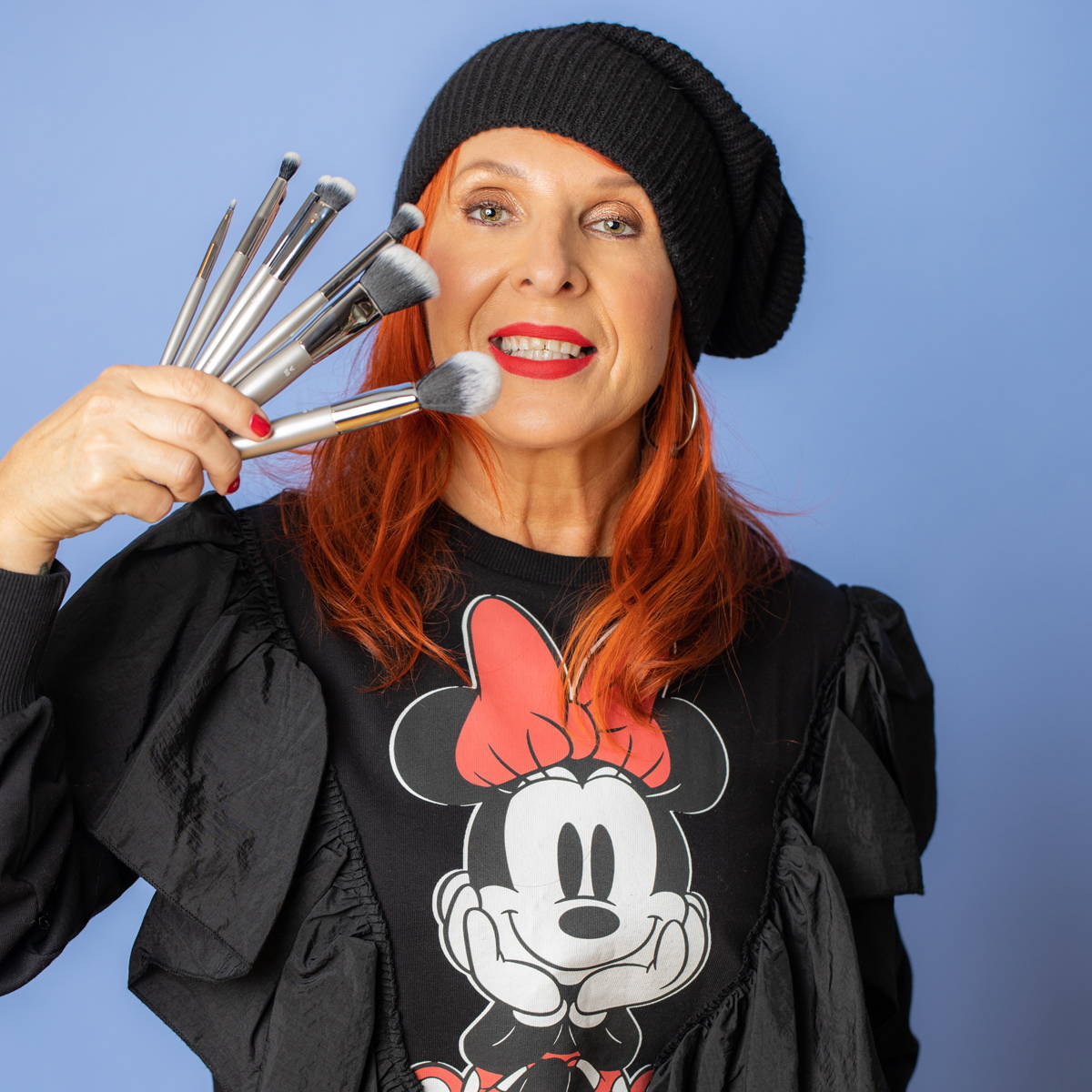 AGA RHODES
Professional Makeup Artist & Educator
Instagram: @makeupbyagarhodes @bridalbyaga
makeupbyaga.com bridalbyaga.com
ESUM W35, W36 Brushes - These are essential in every bridal makeup application. When you work in Bridal, you encounter women of all ages, eye shapes, and ethnicities. I love all the ESUM brushes, but with W35 & W36, you will create a crease on any eye shape with ease.
KETT Cosmetics Fixx Creme Pro Palette Blush - I honestly cannot live without Kett Cosmetics Fixx Creme Pro Palette Blush! It's just the right texture (I'm all about textures) and lays perfectly under and over makeup. No, I don't have a favorite color, because the Pro Palette covers all the complexion shades!
VISEART Eyeshadow SlimPro Palette: 01 Neutral Mattes - No makeup artist/bridal makeup artist can go without 01 Neutral Mattes; holy grail of eyeshadow palettes. Perfect saturation of pigment, core colors, amazing to incorporate with creams and shimmers of your choice.
ESUM Dual Lip Pencil - Is the bomb! Pro tip: The lighter end of the Dual Lip Pencil in Plum alone makes the most requested lip color within my clients. Long lasting, smudge-free, buildable coverage from sheer to full.
---
RAELYNN LOPEZ
Professional Makeup Artist
Instagram: @makeup_by_raelynnnl
raelynnl.com/home.html
There's so many amazing bridal staples in my kit that it's so hard to narrow it down to my top 3. It's like asking me to pick my favorite child. If I had to choose, my top 3 products that are my absolute "go to faves" would be:
ESUM Brushes - My ESUM Brushes are everything! I couldn't do makeup without them. These brushes are so soft to the touch. These brushes last forever while maintaining their proper shape and I don't have to worry about fraying, and I use these brushes every week. A makeup artist is only as good as the tools he/she uses. Amazing tools set apart the amateurs from the professionals.
ESUM Brush Book - Holds so many sets of my brushes all at once; while keeping them organized. Being able to have numerous sets of brushes is key for big bridal parties. You don't have to worry about washing your brushes in between services because you can just grab a new set to use. This helps you save time in between services. I've tried different ways to carry my brushes in my kit and the Brush Book keeps them from getting smashed and ruined.
VISEART Grand Pro 1X - My holy grail VISEART palette has to be the Grande Pro 1X. It has the perfect bridal matte colors for all skin tones. There are great brow colors and there are colors to do very natural or very dramatic bridal looks. Viseart has hands down the best shadow palettes out there. I use the shadows to fill in brows, use as blush and even highlighter. I love a product that can be used for more than one thing. VISEART is always a winner in my book.
---
ANGIE MEHLHORN
Professional Makeup and Hair Artist
Instagram: @angiemehlhorn_hairandmakeup
angiemehlhornhairandmakeup.com
ESUM Brow Defining Pencil - My 3 favorite products in my bridal kit this season are first, the ESUM Brow Defining Pencil. The fine tip is perfect for creating small hair like strokes.
KETT Cosmetics Hydro Shimmer in Topaz - I enjoy adding a drop or two to the foundation when airbrushing for a beautiful glow.
VISEART Eyeshadows - Last but not least I love the VISEART shadows. Vegan, cruelty-free and packs a punch. My favorite is the classic Eyeshadow SlimPro Palette: 01 Neutral Mattes and Eyeshadow SlimPro Palette 04: Dark Mattes which I use on every single job.
---