Posted by Celeste Misa on May 22nd 2021
Finding the right makeup artist for your wedding day is an essential part of the wedding planning process. Knowing ahead of time expectations for your look is key to avoiding unwanted surprises on your special day, such as tears ruining your makeup to not knowing if your foundation will last throughout the event. Square away important makeup details by asking your makeup artist these five questions during your consultation to make certain you feel comfortable and assured about your wedding day makeup.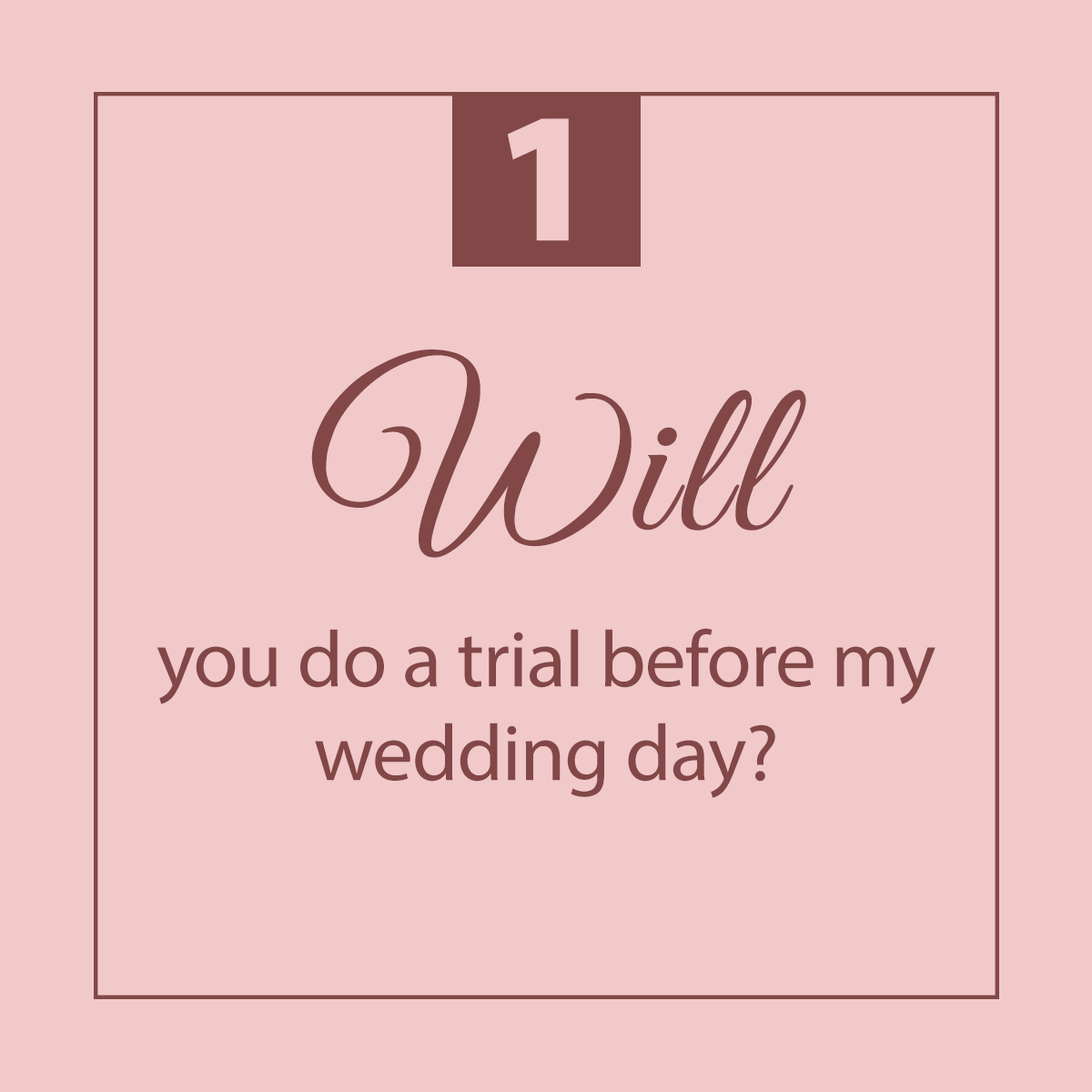 Asking your makeup artist this essential question will give both you and your makeup artist clarity on what type of makeup look you will want on your wedding day. This is the time for open communication on all the little to big makeup details. With a trial you will get a first glance at how your wedding day makeup will look and you will be able to factor in how long it may approximately take to complete your perfect wedding day makeup. Squaring away these important details are essential to making sure you feel confident on your special day.
---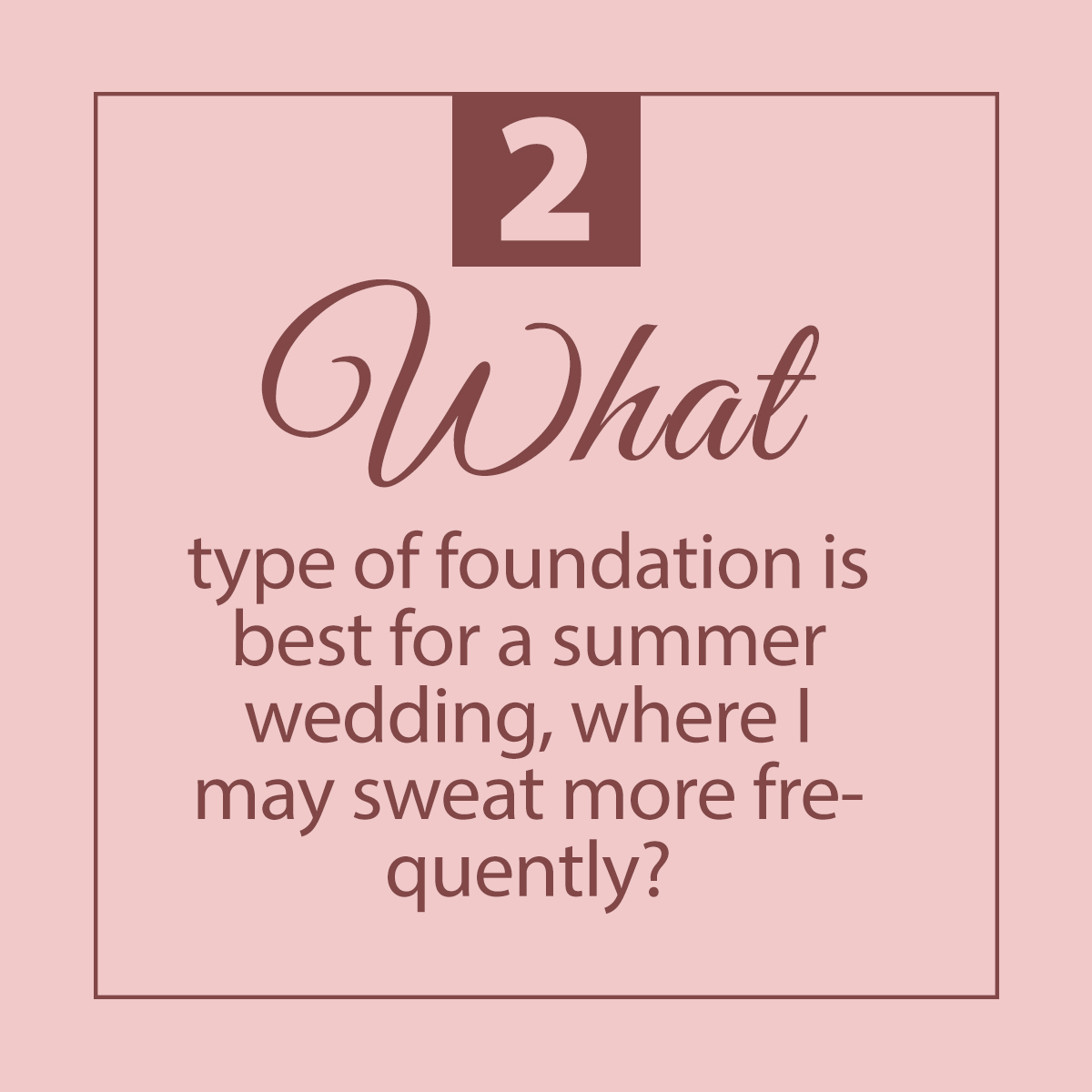 Is your wedding day taking place in the summer, or a warmer climate where you may sweat more often? Opt for a waterproof airbrush foundation that is built to last. The KETT Cosmetics Hydro Proof Foundation is one of the makeup industry's best kept secrets for high-endurance action scenes and tattoo cover up, making the choice for smudge-proof, waterproof, and transfer-proof bridal makeup a no-brainer. Note that this silicone and paraben-free formula was created to perform seamlessly under the high-definition lens and video, so your sweat proof makeup will not only be long-lasting, but will have you camera-ready at every angle!
---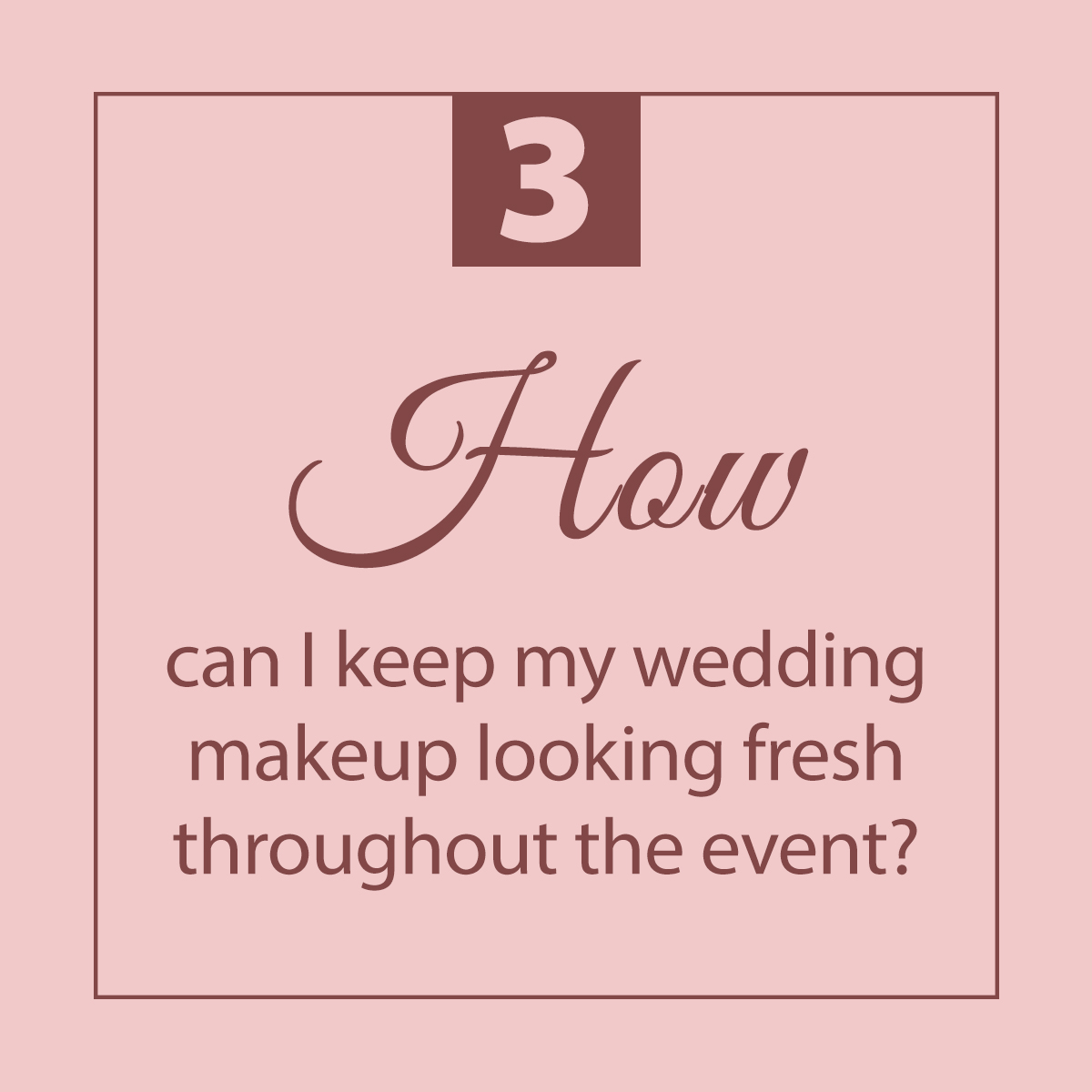 Ask your makeup artist if they offer a bridal Touch-up Kit as part of their services. Whether you're out on the dance floor working up a sweat, or enjoying a slice (or two) of wedding day cake, it's important that if needed you can easily touch-up your makeup throughout the event. Suggest to your makeup artist this essential piece to keep your makeup looking fresh throughout your special day with a quick blotting moment and a lip touch-up.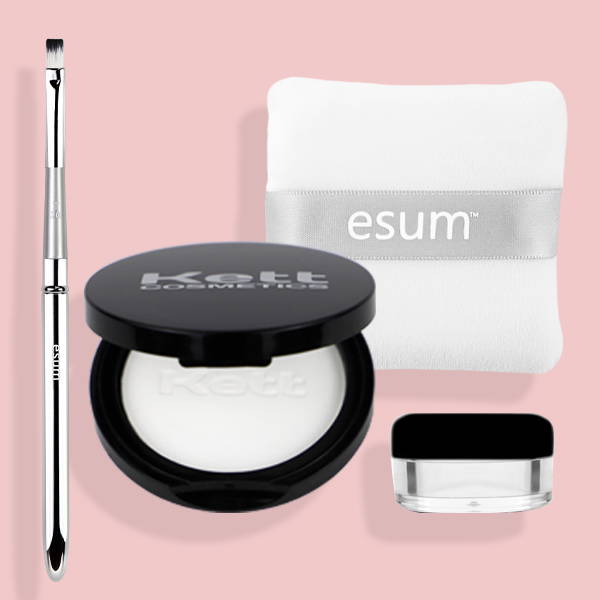 ---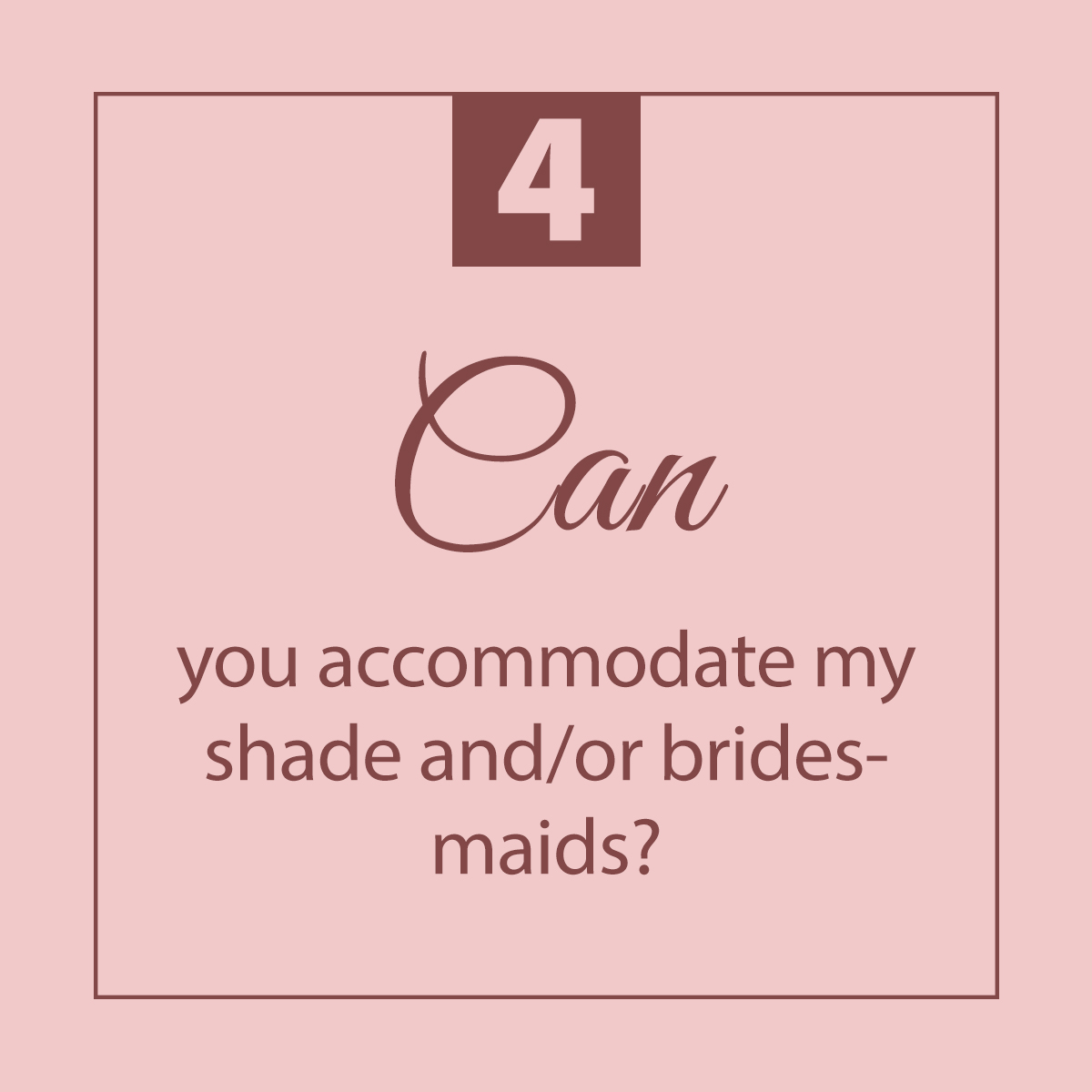 One of the most important qualities about being a makeup artist is the ability to apply makeup on all skin tones. It may seem like a no-brainer, but it doesn't hurt to ask your makeup artist this question, especially if you have a bridal party/bridesmaids that may also need makeup services. Ask your makeup artist about the types of foundations they carry in their kit, and if this selection can accommodate a range of skin tones within your party. The KETT Cosmetics Hydro Proof Foundation is not only an excellent choice for your sweatproof wedding day makeup, but includes a complete and concise range for all skin tones. This professional airbrush formula was created through basic color theory. Simply put, if this collection is in your makeup artist's kit, rest assured you're in great hands.
---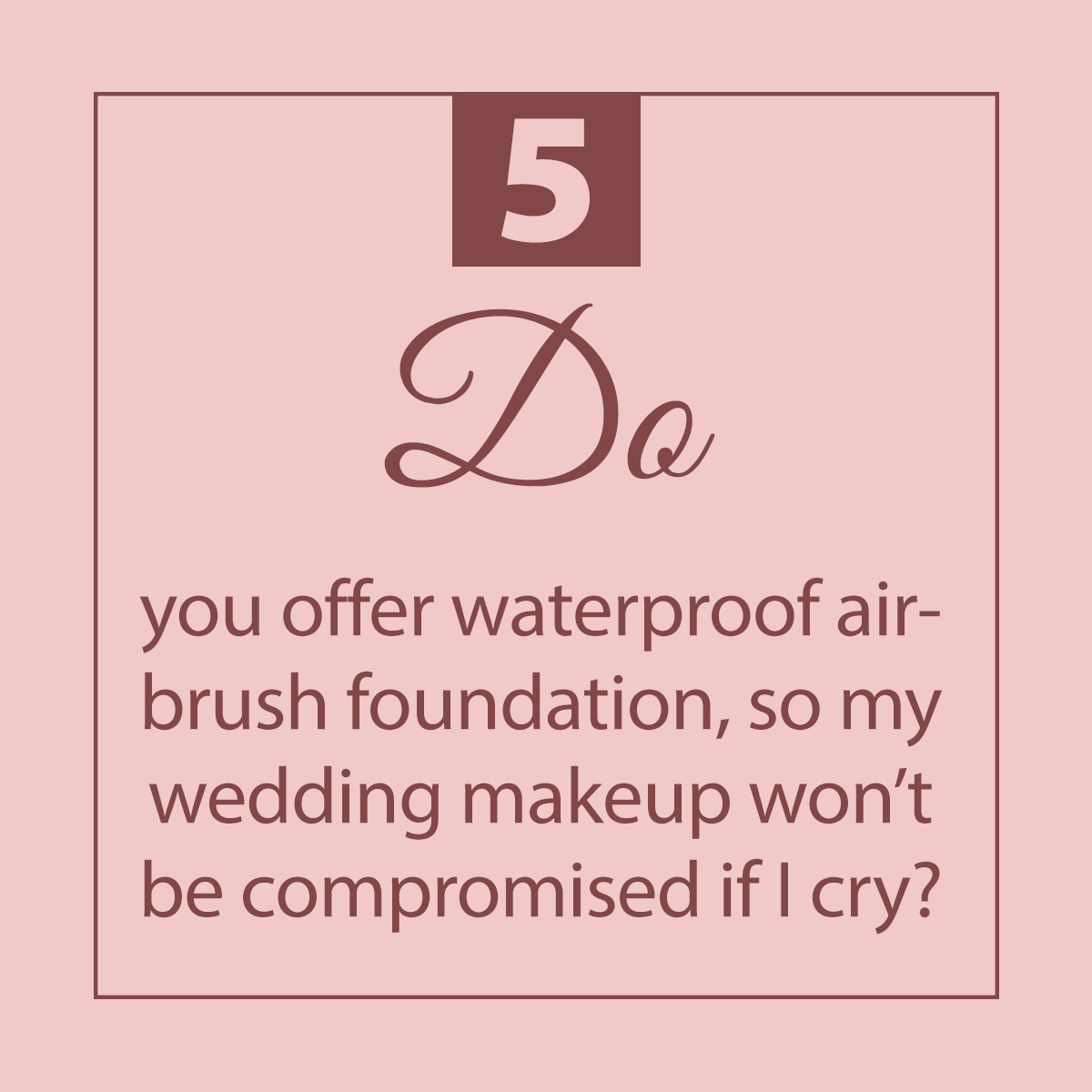 It's your wedding day, which means there may be lots of opportunities for emotional moments and tears! One of the benefits to choosing a waterproof airbrush foundation for your wedding makeup is having the piece of mind that tears are no match to the smudge-proof, waterproof KETT Hydro Proof Foundation formula. Ask your makeup artist if they offer a waterproof airbrush foundation so you can ensure that your tears of joy don't compromise your beautiful wedding makeup.
---