Posted by Celeste Misa on Mar 18th 2020
We don't always have complete control over our environment, but we do have the control to take proper precautions to stop the spread of bacteria in it. Read along for our recommended processes to ensure a safely disinfected environment using C3 Cosmetology Complete Care—a non-toxic EPA registered Hospital Grade Virucide that kills both enveloped and non-enveloped viruses—including the Coronavirus, which falls in the enveloped family of viruses.
---
1. TRAVEL
No matter where you're headed both locally and abroad, we recommend carrying a 3oz bottle of C3 Cosmetology Care with you at all times. From ATM machines, airplanes, door handles, gym equipment to shopping carts there is a plethora of bacteria that harbors on the surfaces surrounding us. To eliminate unwanted germs, mist onto the desired surface about 1 foot away.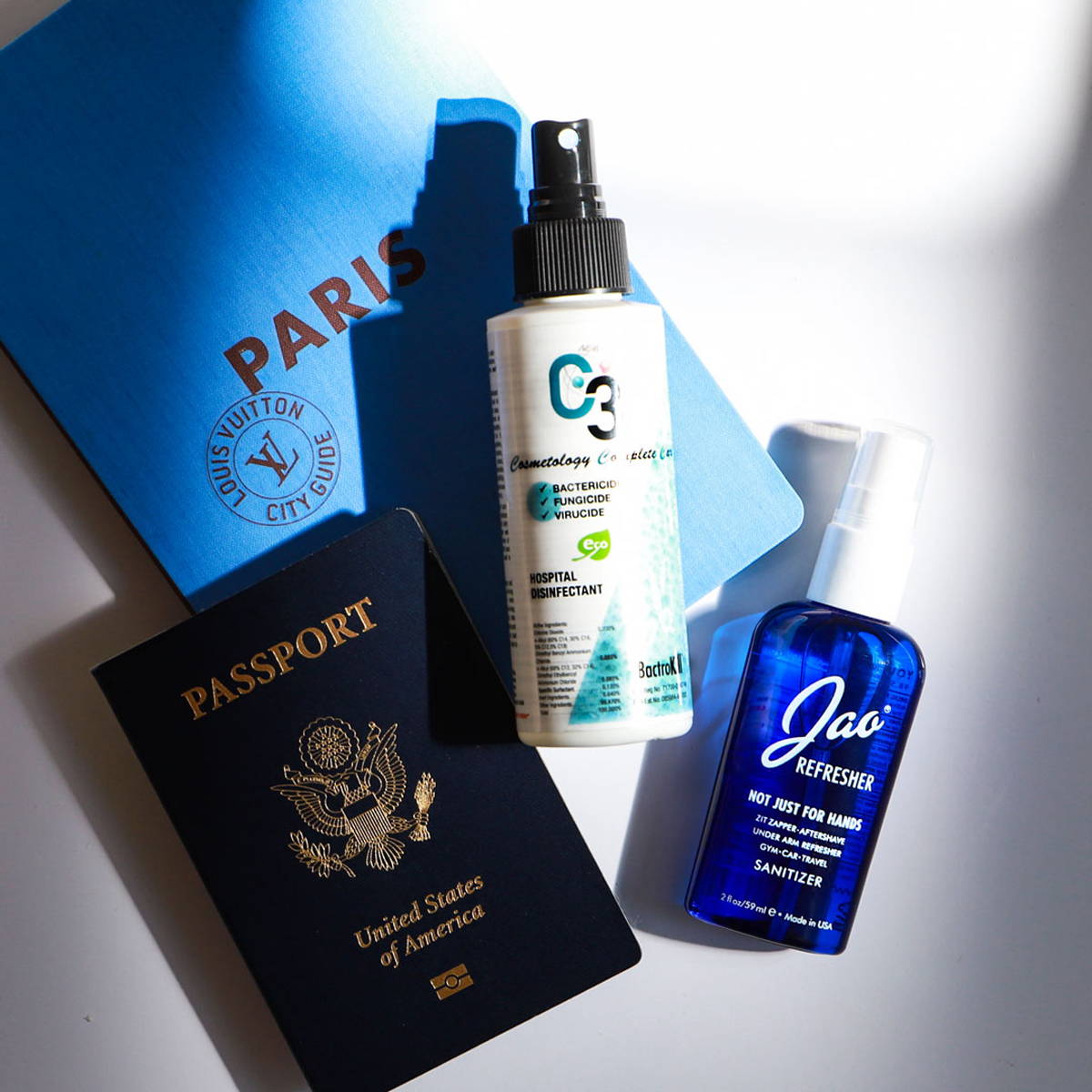 ---
2. BEAUTY TOOLS
It is important to note that C3's disinfecting formula continues to eliminate any viruses, bacteria and fungus, making it ideal for beauty tools such as hot tools and hair/makeup brushes. Mist onto desired tools about 1 foot away. We recommend allowing about 2 minutes for mist to fully dry before using tools, or simply include this at the end of the day's routine when tools will not be in use any further.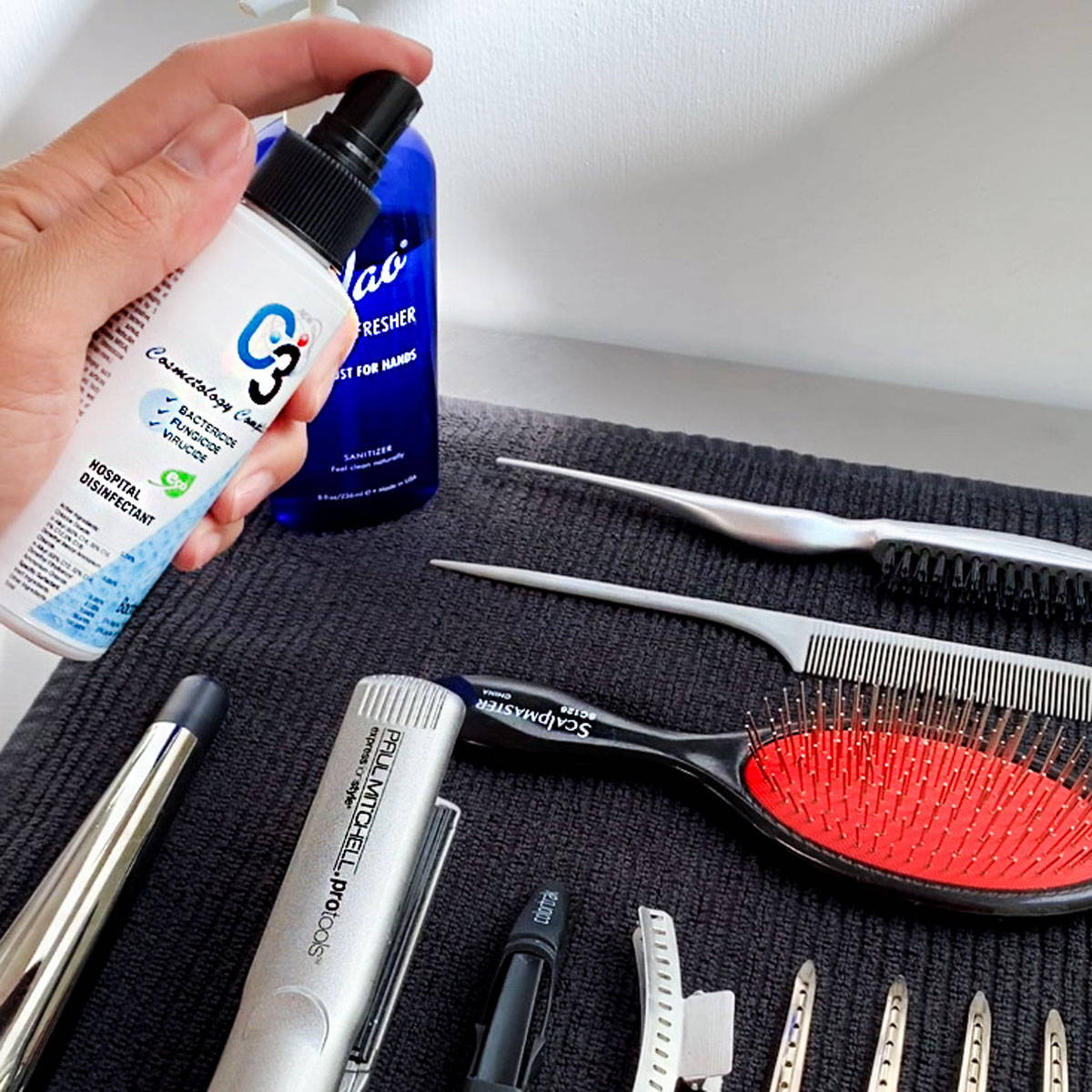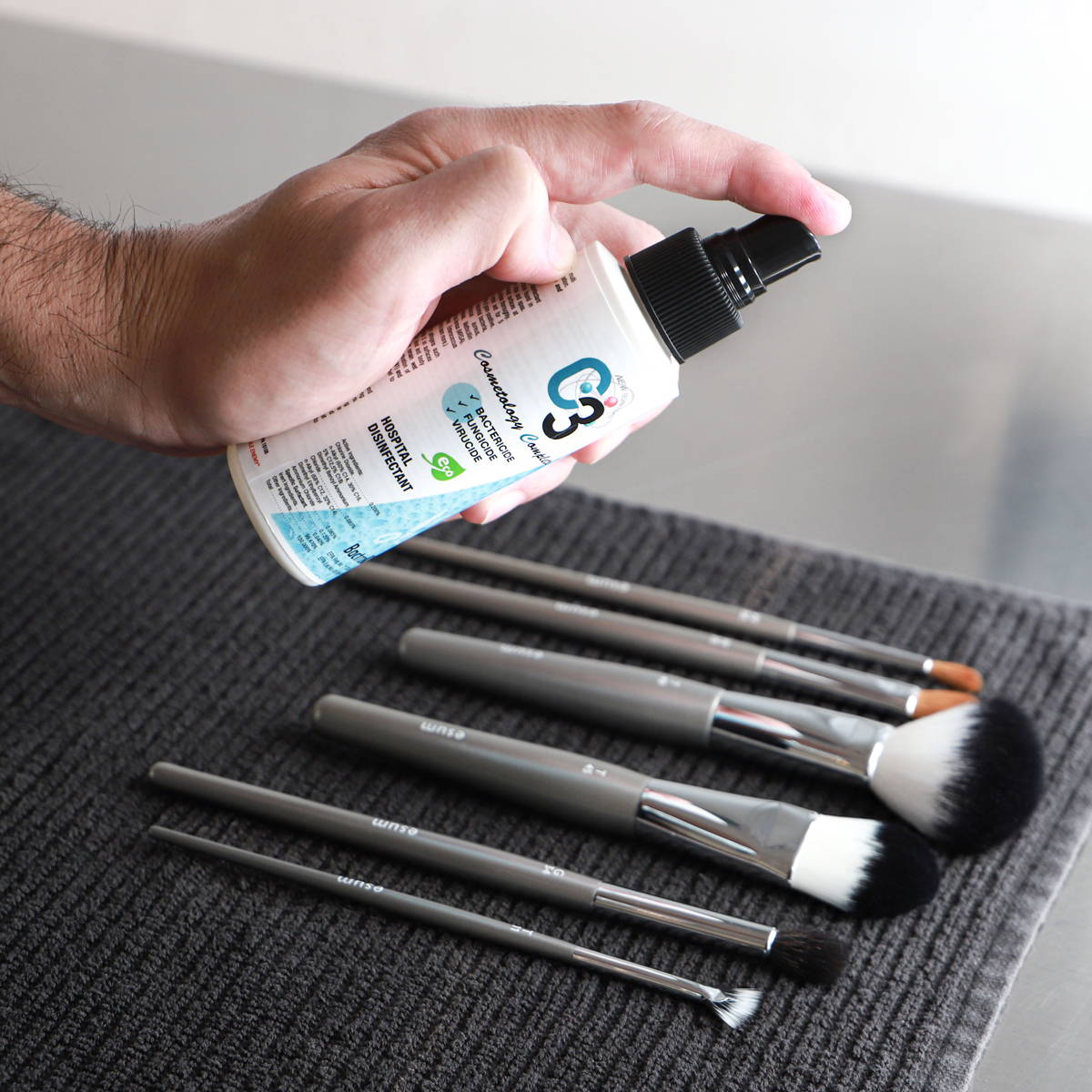 ---
3. WORK STATION
Never forget to sanitize your work station/set up, as you encounter many people and clients on a consistent basis. Before setting up your working area, mist C3 directly on the surface and wipe clean. Then spray 2 to 3 mists approximately 1 to 2 feet away from the surface and let air dry. Once dry, lay down a paper towel and begin to set up all tools.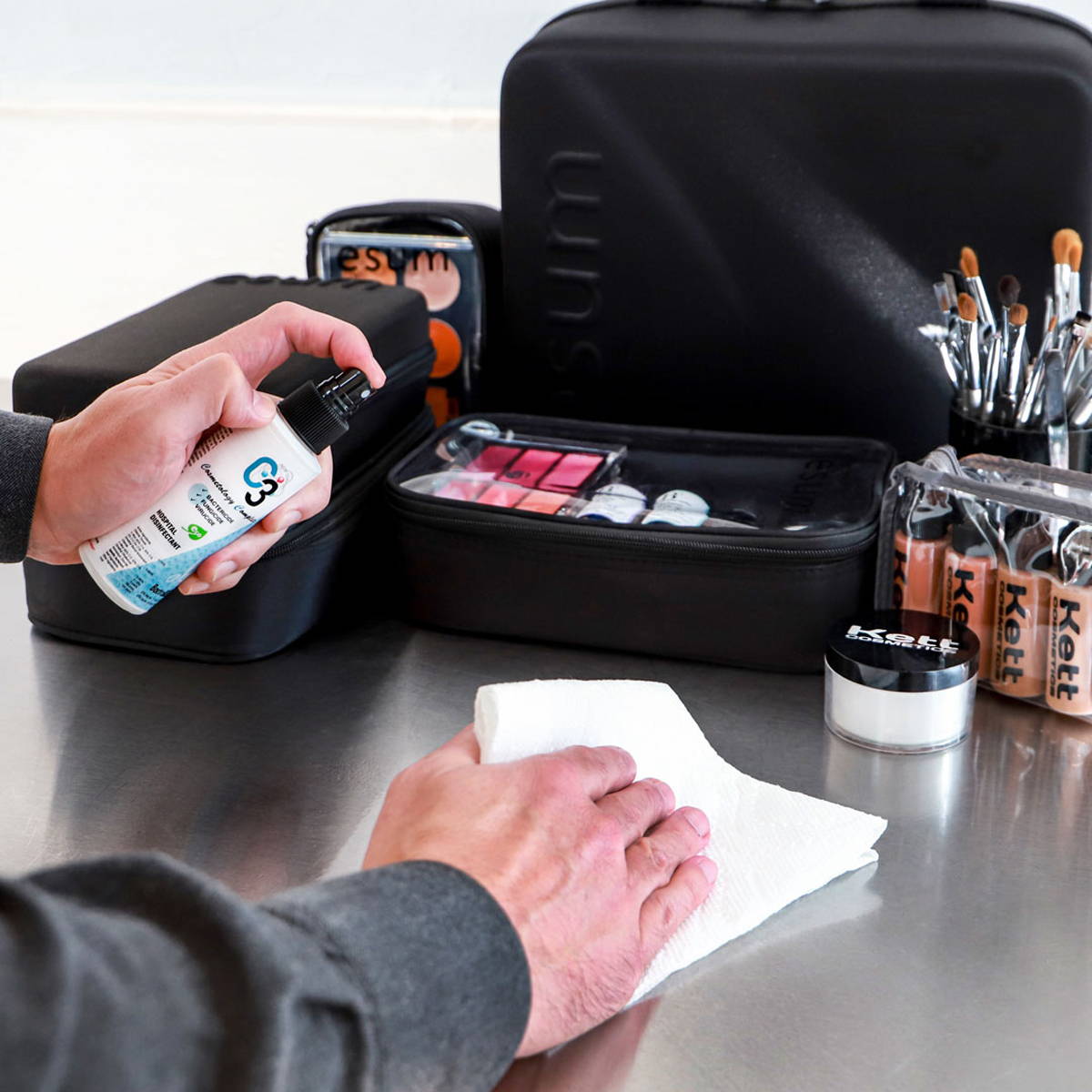 ---
Remember that C3's formula is green, and always safe around the environment, pets and people. Readily available in three sizes for personal use, larger working/living environments, and refilling. We at MUSE BEAUTY.PRO are here for you with sanitation solutions to help promote a sanitary working environment and personal environment.