The 2019 TRENDING TOUR Makeup Class focuses on inspiration & techniques used for exaggerating beauty. Identify new textures in makeup and learn how to amplify your color palette. Create and develop your own style as a makeup artist by elevating your use of mixing mediums & layering to achieve extreme results. Exaggerate beauty by mastering a full spectrum of elements in texture, color, contrast, and controlled application.
TRENDING TOUR is annual FUNraising makeup workshop tour offered across the U.S. in limited cities. Lead by Debra Dietrich of MUSE BEAUTY & PMAE, this class not only inspires the aspiring makeup artist, it creates MAGIC for a greater cause. All proceeds from this makeup class benefit the national PAUL MITCHELL SCHOOLS 2019 FUNRAISING CAMPAIGN. This campaign helps raise money for a select group of charities including: The Andrew Gomez Dream Foundation, CAST, Children's Miracle Network Hospitals, Food 4 Africa, Gary Sinise Foundation, Leeza's Care Connection, No Limits, and Thirst Project.
MUSE BEAUTY proudly supports FUNraising each year. Our efforts over the past 7 years helped raise over $1.7 million dollars towards this amazing nonprofit program.
Thank you for your support.
#trendingtour @musebeautypro @kettcosmetics @esumcosmetics @debradietrich @paulmitchell_advancedacademy #funraising2019
SKILL FOCUS:
Swatch and Identify - Cocktail your textures
Build and layer - Amp up your contrast
Identify the eye shape - Customize your lashes
CLASS DETAILS:
Hours: 9am - 4pm
Tuition: $295
Limited to 20 artists & industry professionals
Attendees will produce various techniques based on their individual style and comfort level
Hands-on application with models
Certificate awarded upon completion
Enrollment in MuseBeauty Pro Discount Program
YOUR GIFT WITH REGISTRATION
Receive the VISEART Grande Pro Volume 2 & the ESUM Pro Mixing Medium - $199 value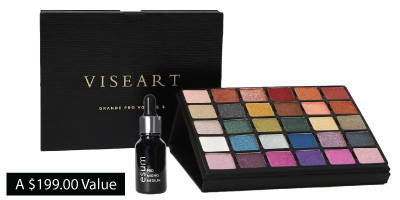 ---
May 18, 2019 | 9AM - 4PM
4624 Town Crossing Dr Ste 155 | Jacksonville, FL 32246
904.713.2700
June 13, 2019 | 9AM - 4PM
309 Curtis Mathes Way Ste 101 | Arlington, TX 76018
817.865.6963
---