Founded in 2010, MUSE BEAUTY.PRO was visioned by a family of industry experts who created a platform to do what they love to do from makeup artistry, education to product development. Igniting creative-thinkers from new and seasoned artists to beauty enthusiasts and makeup connoisseurs. MUSE BEAUTY.PRO is the resource for education, inspiration and professional product for all passionate about the art of makeup.
EDUCATION
With 90+ years of combined experience from the professional makeup arena to the beauty school business, MUSE BEAUTY.PRO is committed to elevating the industry through our national SCHOOL PARTNERSHIP PROGRAM. We help to connect the passion of the artist through education with a variety of curated makeup kits and education programs.
Our mission is simple - Develop meaningful school partnerships, deliver work-ready kits, provide comprehensive education and actively mentor students towards a lifelong career in the beauty industry.
INSPIRATION
A career as a makeup artist is often an independent journey. From our personal experience being mentored in the beginning of our career, we strive to give back, building credibility, strength and opportunity in our industry. From new channels of communication and staying connected, MUSE BEAUTY.PRO is committed to supporting the community from social platforms to national industry makeup shows & forums.
Annually, MUSE BEAUTY creates MAGIC for a greater cause with our national Trending Tour Makeup Classes by supporting FUNraising for PAUL MITCHELL SCHOOLS. All proceeds from these speciality classes helps raise money for a select group of charities including: The Andrew Gomez Dream Foundation, CAST, Children's Miracle Network Hospitals, Food 4 Africa, Gary Sinise Foundation, Leeza's Care Connection, No Limits, and Thirst Project.
Proudly, our efforts over the past 9 years have helped raise over $1.9 million dollars towards this amazing nonprofit program.
PRODUCT
We collaborate with our brand partners from education to product development ensuring professional performance makeup and tools. Tested and true to use, MUSE BEAUTY.PRO will not represent nor sell any product that is not used or found in our personal makeup kits. We are the US certified distributor and education team for KETT Cosmetics, and the creators of ESUM Cosmetics, Brushes and Accessories. Our commitment and passion is at the core of our business.
We invite you to explore, learn and share in the ever growing world of beauty - Welcome to MUSE BEAUTY.PRO.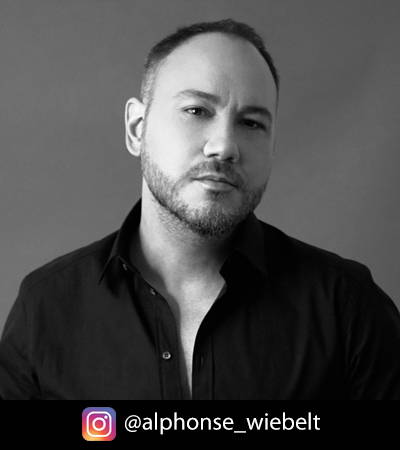 Alphonse Wiebelt
co-founder, artistry & creative director
From editorial to runway, Co-Founder of MUSE BEAUTY - Alphonse Wiebelt has a rooted history in the "art of makeup." Working with legends Pat McGrath and Kevyn Aucoin, his career grew to product and education development for leading cosmetic companies. His 20+ years of industry experience and knowledge offers a vast background ideal for makeup artists and beauty entrepreneurs. As creator of ESUM Brushes, his hands-on approach to makeup education is driven by the fine art of professional tools & medium. As Creative Director, he is currently working on the next phase for ESUM Cosmetics and works closely with brand partners on new developments. His mission for MUSE BEAUTY is to build credibility and opportunities for professional makeup artists in all genres of the industry and inspire all to be their best.
---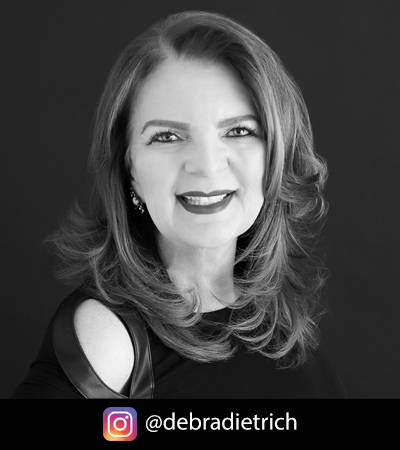 Debra Dietrich
co-founder, artistry & education
Pushing the creative envelope, Debra Dietrich infuses each makeup and wig/hair-styling project with 20+ years in the Beauty Industry as a Union member and Salon owner. Debra is a dedicated philanthropist, Co-Founder of MUSE BEAUTY and Advanced Educator for PAUL MITCHELL, she has coached thousands of future professionals with the foundational skills that become the cornerstone of their career. Nationally, Debra teaches makeup artists and hairstylists with a visionary approach to working in today's hi-tech media using in-demand, advanced techniques of the trade. Debra's approach to education goes beyond teaching art and connects her love for beauty with interpersonal life lessons.
---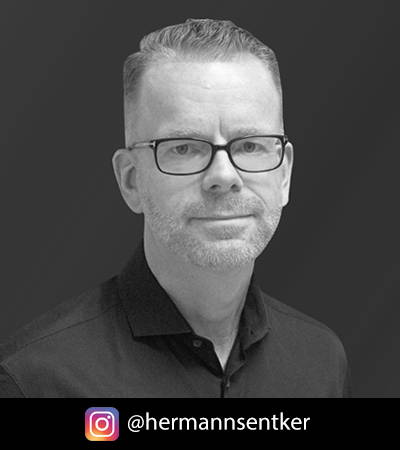 HERMANN SENTKER
co-founder, operations & finance
The engine behind the brand, Hermann Sentker is an expert from brand management, merchandising to finance. His 20+ years of experience with Manufacturing and Merchandising on tight deadlines and strict budgets lead to his role at MUSE BEAUTY as Chief Financial Officer. Heading operations and finance, he is an integral part of the core team to grow and support the company's vision of building a strong community for makeup artist to develop skills and credibility in the industry.
---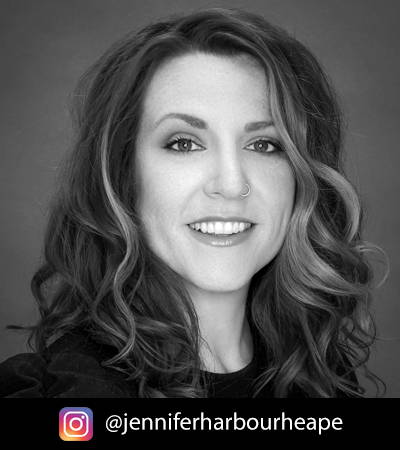 Jennifer Harbour-Heape
account manager & educator
With a passion for interpersonal development, MUSE BEAUTY Account Manager and Educator, Jennifer Harbour-Heape brings a zest to all. Following graduation from Paul Mitchell The School Arkansas, Jennifer grew within the Paul Mitchell organization specializing in operations and makeup artistry. From building relationships to connecting with the individual both in her classroom and chair, she lives and mentors by the mantra, "Don't wish for it, work for it!"
---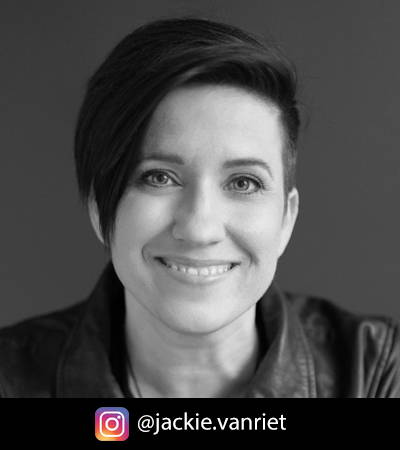 JACKIE VAN RIET
ambassador & educator
A passion for knowledge is what drives MUSE BEAUTY Educator, Jackie VanRiet. As a licensed esthetician from the AVEDA Institute, she is committed to education in the pursuit of excellence. Jackie's successful career in makeup fuels her desire in the sharing of knowledge. From backstage at New York Fashion Week to the final touches on the bride, she revels both in artistry and mentorship. Jackie's mission is to help develop the next generation of makeup artists with the technical skills and industry knowledge to build a successful career with both intention and integrity.