Posted by Celeste Misa on Sep 14th 2019
Say it with us: Transform, set, seal. Created by ESUM's Founder and Creative Director Alphonse Wiebelt, the ESUM Pro Mixing Medium which released September 2018 is a liquid makeup medium transformer ideal for use with powder, cream and water-based products. Its lightweight, liquid texture intensifies textured product for a dramatic, long-lasting result and sets makeup. Learn the tips and techniques on how to use this mixing medium along with why Alphonse created this artist favorite.
---
Step 2
Swipe dampened brush onto the desired shade, and apply to eyelids using a patting / pressing motion.
Top Coat: You can also apply the mixing medium with a brush over eyeliner, eye shadow and brows to set and seal makeup.
NOTE: Do NOT drop the mixing medium directly into a shadow or pigment or oversaturate your brush. A little goes a long way.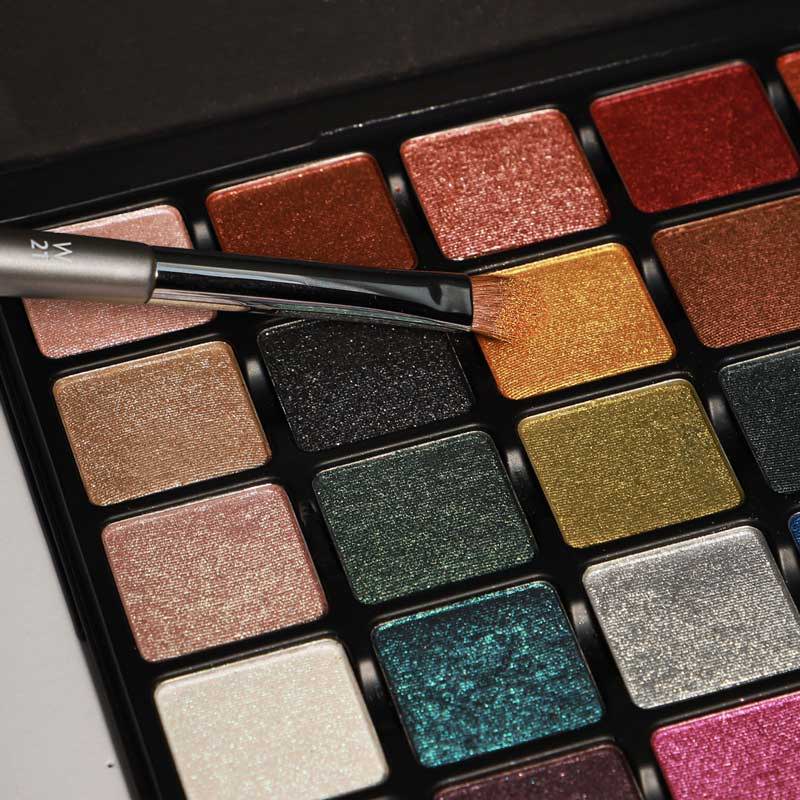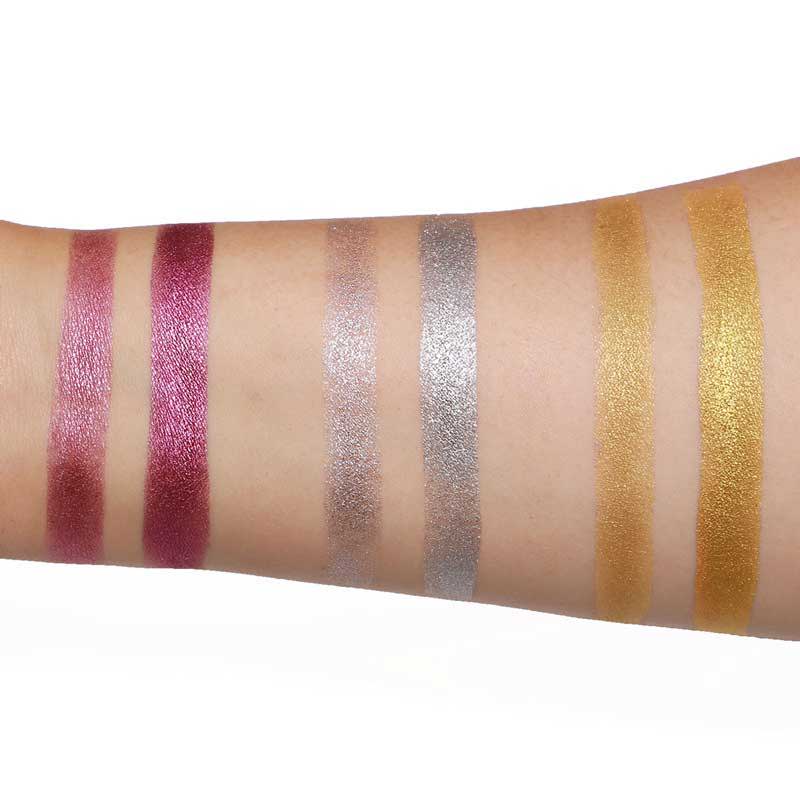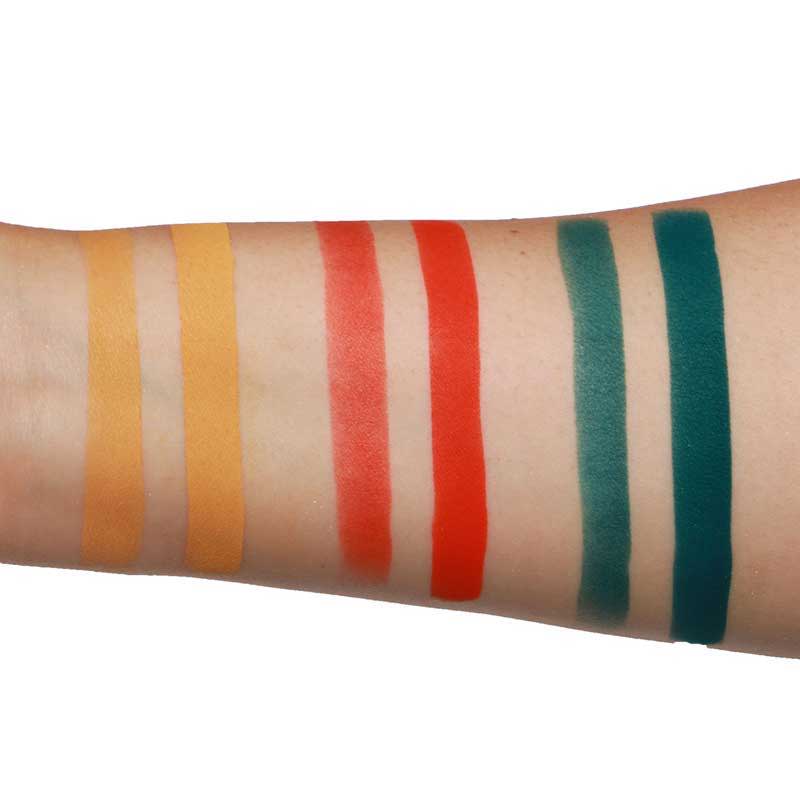 ---
Q: Why did you create this product?
A: I once did a project in Moscow on ballet dancers in a live art installation, and had to find a way to make large glitter particles adhere to skin and not come off when the dancers were dancing with each other. That was the first time that I had used a mixing medium. With the current trend in makeup of textural product such as glitters, foiled eyeshadows, and various other shimmering finishes, I wanted to create a mixing medium to transform the texture's coverage, and set + seal the textural particles. We released the ESUM Pro Mixing Medium during the time of the VISEART Grande Pro Vol.2 launch—a textured palette of 30 shades with six different finishes. These two products work beautifully together.
---
Q: What are other ways to use this mixing medium?
A: The ESUM Pro Mixing Medium can be used with matte powder mediums as well to transform them to budge-proof eyeliner. When I work on eyelids with loss of elasticity or minimal lid, liquid liner can tend to look harsh. Cream liner transfers. I enjoy using a matte shadow with the Pro Mixing Medium to define the eye. It creates a soft yet full look, won't overtake the eye, and stays completely put. The Pro Mixing Medium also works as a setting spray when used through a Kett Airbrush System. Take a few drops into your airbrush gun, and spray atop to seal makeup for extended wear.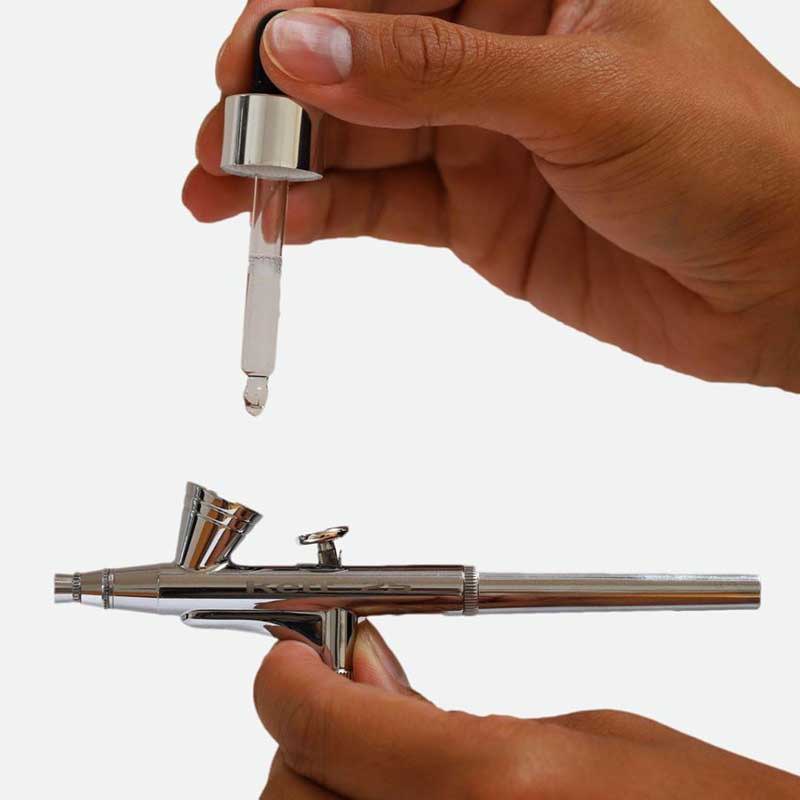 ---
Q: What brushes are recommended to use with the Mixing Medium?
A: To tight-line the eye, I dampen the ESUM T05 brush head than dip into the any VISEART dark pigment and gently press along the top lash line. To transform shadow, I love the ESUM W21 Small Filbert Shadow Brush. This brush is made of a soft textured hair and really applies the mix perfectly.
---
Q: How long should a bottle of the Mixing Medium last you?
A: This depends on how the ESUM Pro Mixing Medium is being used. But this can last from 6 month to 1 year easily. Just remember to close the bottle after each use.